Thank you, Temple, and congratulations!
Champion of Inspiration 2016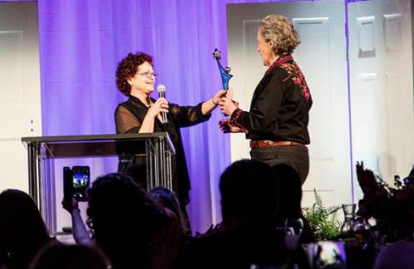 Thank you to all who attended our Celebration of Champions benefit dinner on March 11, 2016, honoring Temple Grandin as our Champion of Inspiration. It was truly a memorable evening.
We especially want to thank our amazing MC, Mike Nelson from Denver7, and our awesome auctiontainer, Letitia Frye.
 
We also want to thank our sponsors once again: