February 2018 Education Newsletter

Adults and Sensory Processing Disorder (SPD):
Three Aspects for Best Practice
By Mim Ochsenbein, MSW, OTR/L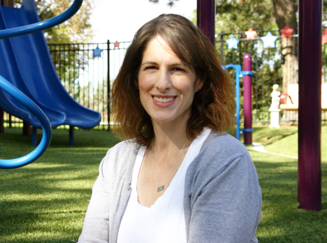 An amazing movement has been slowly taking shape over the last few years. The awareness and treatment of Sensory Processing Disorder (SPD) has been expanding beyond pediatric practice into the adolescent and adult population. More and more occupational therapists and other disciplines are recognizing the continued impact SPD has on adolescents and adults. As awareness grows, so does the desire to meet the needs of these underserved individuals. However, skilled clinicians that are effective at working with this older population of SPD clients are few and far between.
Why is that?
Intuitively we know that working with a 26-year-old is not the same as working with a 6-year-old, or a 16-year-old. Most therapists would never ask the 26-year-old client with vestibular and visual perceptual issues to hop onto a platform swing and start throwing stuffed animals at a target while encouragingly shouting, "That's it! Save them, Mr. Firefighter! You are doing a great job saving the animals from the fire!" Yes, the image is absurd. We know what not to do. But do we have an equally strong sense of what best practice looks like for that 26-year-old?
In this article, we will look at three aspects needed to provide best practice: understanding the need, the ability to identify SPD in the adolescent/adult, and what effective treatment for the adolescent/adult should include.
The first area of concern is the most obvious: that is, addressing the reality that SPD exists past childhood and can often be as or more devastating for the adolescent and adult as it is for the young child. SPD is not an "acquired" condition – meaning that a person does not suddenly develop SPD as the result of illness or injury. SPD is there from very early in life (potentially in-utero), and if it goes unchecked, can create a whole host of issues. Research has shown a strong correlation between SPD symptoms in childhood and adulthood (Rosenthal, M.Z., presentation, 2013). But what does that mean, exactly?
One of the areas hit hardest by SPD is emotional functioning. The impact of SPD on emotional functioning has long been understood (Amthauer, Miller, Brett-Green, Coll, Schoen, 2004). Social and emotional responses rely heavily on the brain's ability to make sense of sensory information. Inaccurate information from processing deficits results in aversive emotional reactions from which maladaptive behaviors grow. A person's behaviors, and other people's reactions to those behaviors, influence an individual's sense of self (Rosenthal, M.Z., presentation, 2013). For a child, this may mean feeling out of control, unable to trust themselves, or simply "different." These feelings may further develop into signs of anxiety or depression as that child grows. For adults, these feelings may persist or evolve into more complex issues. There is evidence that links some mental health disorders with sensory over-responsivity (SOR), a subtype of SPD. Reports of significant SOR in childhood have been associated with adulthood depressive symptoms, anxiety symptoms, negative emotions, poor self-concept, neuroticism, and inattention. SOR in adulthood has been linked to higher incidences of depressive symptoms, anxiety disorders, introversion, negative emotions and poor self-concept (Rosenthal, M.Z., 2013; Kinnealey & Fuiek, 1999).
With a better understanding of the impact and outcomes of SPD on the adult, we now turn our attention to the next area needed for best practice – accurately identifying SPD in these older groups. SPD is a dynamic disorder whose presentation changes based on many individual factors: physiology, environmental demands, emotional supports, and age. Standard tools used to assess for SPD in children should not be applied to the adolescent and adult. This may feel limiting, as our resources to work with this population are only beginning to become more widely available. Currently available is the Adolescent/Adult Sensory Profile (Dunn). This normed self-questionnaire provides insights into impacts sensory processing may be having on daily performance patterns and how sensory experiences are impacting behavior in various environments. The questions and feedback are specifically designed for the adolescent/adult client. STAR Institute also offers a non-normed Adolescent/Adult SPD Symptoms checklist free on its website. Although this checklist cannot diagnose SPD, it can be a helpful guide for determine if additional testing should be pursued.
Adolescent and adult appropriate standardized testing for SPD has historically been very limited. Most sensory processing tests have been standardized and normed solely on young children. One exception is the Goal-Oriented Assessment of Life Skills (GOAL). The GOAL can be used on individuals up to 17 years of age and looks at the underlying sensory processing foundation impacts on fine motor and gross motor skills. The Sensory Processing Three Dimensions (SP-3D) is another assessment tool which has both a respondent survey and performance assessment tool (administered by a trained clinician) that addresses all SPD subtypes and can be used on adults as well as adolescents and children. (The SP-3D is currently being normed by its publisher, WPS, and is estimated to be available in 2019).
Even with the promise of comprehensive tools on the horizon, the present therapist is left to rely on good training and keen clinical skills. Therapists who are currently providing sensory-based treatment to adolescents and adults, or who desire to expand their practice to these groups, must pursue advanced training in sensory processing (foundations, neurology, assessment and treatment). Higher level trainings are available across the country (and internationally) online and in-person, including STAR Institute's mentorship intensives. Locating and mentoring under an experienced clinician in this area is also highly recommended.
Additionally, a clinician needs to be well versed in the developmental aspects of the adolescent and adult developmental stages in order to pull apart potential red flags of SPD. Many times, SPD subtype presentations are different depending on the individual's age and developmental level. For example, an adult living with sensory under-responsivity (SUR) may report often feeling "tuned out" or "in their own world." They may not recognize feeling hunger, thirst, or fatigue compared to their peers. Whereas an adult living with sensory craving (SC) may report the need to stay busy and becomes uncomfortable with slow paced routines, interactions or experiences. The adult dealing with praxis challenges may find it difficult to plan out errands or home projects. The adult with sensory over-responsivity (SOR) may avoid social gatherings and report feeling isolated. Understanding these presentations and what they may be reflecting using a sensory lens is vital for the practitioner working with these age groups. Similarly, a solid working knowledge of mental health issues commonly seen with SPD (ADHD, ASD, ODD, personality disorders, bipolar disorders, anxiety disorders, depression) as well as a good working relationship with a trusted mental health provider is essential. OTs working with these populations must not only have the ability to identify subtle signs of SPD, but also red flags of what is not related to SPD and make appropriate referrals.
Finally, we can turn our attention to the components of effective sensory processing treatment for the adolescent and adult client. Treatment approach and delivery for adults and adolescents differs greatly from what is done with the young child with SPD. Typically, SPD focused treatment for adolescents and adults uses a psycho-educational delivery model, versus an active play-based model. Adult and adolescent clients are often highly cognitive and want to better understand SPD, its specific impact on their lives, and what they can do about it. Using a psycho-educational model allows the therapist to provide specific condition-related information along with supportive interventions, directly addressing what the client wants and needs.
Another major difference in adolescent/adult SPD treatment is the emphasis of sessions on exploration versus integration of the sensory systems. The OT constructs sessions that support a client in exploring and understanding their own personal sensory systems and how those systems impact the client's own arousal levels, emotional regulation, and cognitive functioning. Therapists encourage client exploration with "sensory kits" (e.g. essential oils, sound machines, tactile and resistive based fidgets) and adult appropriate equipment (e.g. rocking chairs, cardio equipment, hammock swings). Sessions focus on the OT and client collaboratively engaging in brain storming, task analysis, and problem solving to bring awareness and understanding of the client's responses to sensory experiences and the impacts sensory processing challenges are having on the client's world.
Expanding a sensory-based practice to meet the special and specific needs of adolescents and adults with SPD may seem overwhelming to a clinician who has specialized in sensory-based pediatrics, or equally daunting to therapists who are adept in adolescent and adult mental health provision. But the perceived obstacles are not insurmountable. Not by a long shot. Everything an OT needs to have a successful sensory-based adolescent/adult practice already exists: clinical knowledge base and theories, appropriate assessment skills, and most importantly, a clear desire to aid an underserved population. All that is needed now is the dedicated OTs to fill the gap.
---
Clinical Insights into Working with Adults with SPD
February 12 • 11 am MST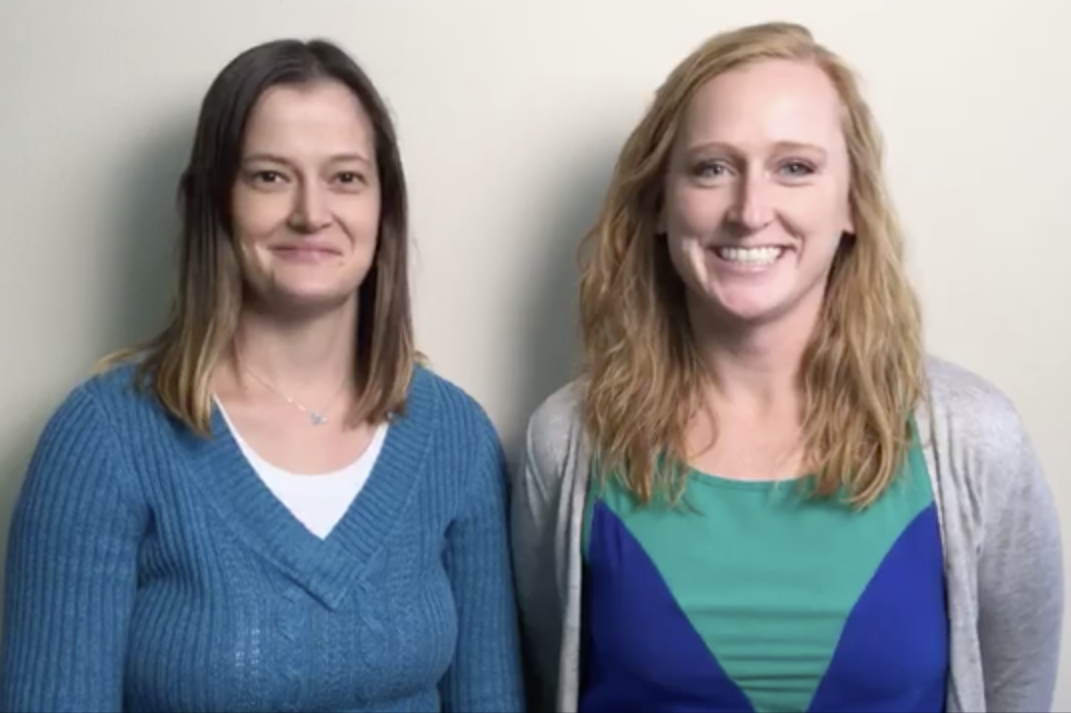 Join Adult SPD specialists Sarah Norris, MS, OTR/L and Carrie Einck, MS, OTR/L for this roundtable discussion on treating adults with Sensory Processing Disorder. Carrie Einck and Sarah Norris have spearheaded STAR Institute's renowned adult and adolescent treatment program. During this live-streamed event they will collaborate and interact with viewers while answering questions. This event is exclusive to STAR Institute Paid Professional Members.
Join now to get access to all 6 roundtable events, 12 live-streamed treatment mentoring sessions, 20% off all SPD University courses and more!

---
See STAR Institute's Adult & Adolescent Experts in Action!

Are you curious about working with adults and adolescents with Sensory Processing Disorder (SPD)? 
During this video series you'll get to see how experts at STAR Institute work with individuals in a group setting! Learn about five essential topics for adults and teens with SPD.

---
NEW Online Courses
5000-5005 Adult SENSE Video Series
Carrie Einck, MS, OTR/L and Sarah Norris, MS, OTR/L, occupational therapists at STAR Institute for SPD, present on five essential topics for adults with SPD and their communities. Access to adequate information and knowledge about SPD across the lifespan, including the teenage and adult years, is essential. This set of videos provides beginning information on research, neurology, implications, and strategies relating to SPD in adults.
More details
3235: Strategies for Arousal Regulation
Highlights the importance of understanding the "individual profile" of the child and the caregiver to support arousal regulation. Emphasis on putting the "relationship" in the forefront and "tailoring interactions" to support sensory and emotional regulation moment to moment.
More details
3104 Untangling Sensory-Processing Disorder from Autism and ADHD: Preliminary findings
Shelly J. Lane, PhD, OTR describes the importance of double gating procedures for diagnostic verification, results of physiological laboratory procedures, and preliminary report of similarities and differences in sensory symptoms across diagnostic groups. Presented at the 14th International 3S Symposium.
More details
GOAL Workshop Training
This online workshop provides step-by-step instruction for administration and scoring each item of the GOAL. It offers a structure for using intervention targets for planning and implementing treatment. In just 45-60 minutes, this assessment identifies children who may have delays in fine and gross motor skills.
More details
NEW In-person Programs
Onsite Level 1 Mentorship Program
April 9-13, 2018 • Denver, CO
Working in a small-group setting (10-14), participants of STAR Institute's Level 1 Intensive Mentorships learn to apply clinical reasoning through live treatment observation and analysis with experienced therapists. Observe children in direct therapy with experienced STAR therapists. Experience active mentoring before, during, and after observed treatment sessions.
More details
SOS Approach to Feeding Conference
April 19-22, 2018 • Fairbanks, AK
Expand your practice and make a difference in the lives of children with all levels of feeding challenges.SOS (Sequential Oral Sensory) Approach to Feeding is a transdisciplinary program for assessing and treating children with feeding difficulties and weight/growth problems of all ages, with a special focus on children from 12 months to 5 years old. It integrates posture, sensory, motor, behavioral/learning, medical and nutritional factors to comprehensively evaluate and manage children with feeding/growth problems.
More details

Off-site Level 1 Mentorship Program
April 19-22, 2018 • Culver City, CA
This 4-day version of the onsite Level 1 Mentorship program offers the same core content as the onsite program at STAR Institute. An opportunity to learn to apply clinical reasoning through lectures, video treatment observation and analysis with two experienced STAR faculty.
More details
Research Mentorship Program
April 30-May 2, 3018 • Denver, CO
The 3-day Research Mentorship program is intended to help participants learn to initiate studies that can be completed over the course of the next year. Receive in-depth training from Dr. Lucy Jane Miller, Dr. Sarah Schoen, and Dr. Stephen Camarata from Vanderbilt University. Obtain support and further mentoring from us during your quarterly phone meetings.
More details
Mental Health Mentorship Program
May 17-19, 2018 • Denver, CO
A 3-day course where mental health providers develop a sensory processing lens to view behaviors associated with presenting mental health concerns. Develop critical thinking pathways for SPD recognition and a toolbox of assessment strategies and resources to use in practice for evaluation, referral and education.
More details