Intensive Mentorship Programs
The iLs Mentorship Scholarship Awards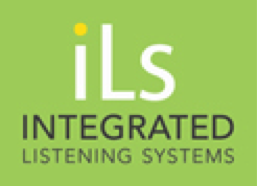 "Met my expectations! Was a fantastic course and I felt like I got a lot of information to use in my practice as an OT and to help with my own self-reflection."
"The knowledge gained in this course really resonated with me and helped me to decipher each subtype of SPD. The observation of treatment sessions and dissecting/discussing with them afterwards was the highlight. The whole week was full of learning, "aha" moments, networking, and making new friends. Definitely worth taking the time and money to attend!"
Program Description
Program Objectives
Course Levels
Faculty
STAR Institute Credentials
CEUs
Level 1 Program
Level 2 Program
Program Cost
Who Should Attend
Registration/Application Process
Lodging
Program Description
STAR Institute provides clinicians with a unique opportunity to receive training in assessment and intervention for Sensory Processing Disorder during intensive, one-week programs at the STAR Institute in Denver, Colorado.
Intensive Mentorships include a combination of didactic lecture sessions by researchers at STAR Institute and mentored clinical experiences.
This program consists of three course levels. Participants begin with the one-week, Level 1 course and may return later for Levels 2 and/or 3. Participants demonstrating mastery of the program content at each course level may receive Temple University/STAR Institute proficiency credentials in SPD. Levels may be completed sequentially or over several years.
Working in a small-group setting, participants of STAR Institute Intensive Mentorships learn to apply clinical reasoning through treatment observation and analysis with experienced therapists.
Observe children in direct therapy with experienced STAR Institute Treatment Center therapists using combined occupational therapy (OT) and listening therapy (LT).
Experience active mentoring before, during, and after treatment sessions.
Receive group processing/supervision guided by sensory pioneer Dr. Lucy Jane Miller and Dr. Sarah Schoen, clinical services advisor for STAR Institute.
Learn about the newest assessment tools.
Earn proficiency credentials:

Temple University/STAR Institute Proficiency level 1 – Pro 1 (beginning Fall 2016)
Temple University/STAR Institute Proficiency level 2 – Pro 2 (coming soon)
Temple University/STAR Institute Proficiency level 3 – Pro 3 (coming soon)
Read Dr. Lucy Jane Miller's article in S.I. Focus Magazine addressing the value of mentoring for clinicians.
Mentorship Program Objectives
The objective of STAR Institute's Level 1 Intensive Mentorship program is to provide participants with a basic understanding of the latest research in SPD and the ability to:
Differentiate subtypes of SPD
Utilize clinical reasoning tools for intervention and home adaptation developed by Dr. Lucy Jane Miller and Dr. Sarah A. Schoen
Recognize realistic and functional goals using Goal Attainment Scaling
Recognize the importance of engaging families in the treatment process
Become familiar with appropriate tools to evaluate children with SPD
Observe client sessions and discuss treatment planning
Become familiar with the STAR Treatment Model
Address family needs and desires
Synthesize information in an OT assessment, write treatment notes using clinical reasoning approach, and communicate with physicians
Course Level Offerings
The Intensive Mentorship in Diagnosis and Treatment of Sensory Processing Disorder program consists of three levels. Completion of a Level 1 program is a required prerequisite for attending a Level 2 or Level 3 program. The Research Mentorship may be taken with no previous mentoring.
Level 1: Clinical Reasoning in Intervention (five days)

Level 2: Hands-On Advanced Treatment (five days)
Level 3 
(Research Mentorship): Design and Implementation of Multiple Baseline Studies: Applied Research (3 days)
Primary Faculty
Lucy Jane Miller, PhD, OTR/L
Founder and Director of STAR Institute

Dr. Miller brings a wealth of research and treatment experience to share with participants, having authored more than 75 articles and two books about SPD and sensory issues. Her nine norm-referenced scales include: Miller Assessment for Preschoolers, Japanese Miller Assessment for Preschoolers, First STEP, Primer Paso, Toddler and Infant Motor Evaluation, Leiter International Performance Scale-Revised, Stoelting-Brief Intelligence Scale, Short Sensory Profile, and Miller Function and Participation scale, the Goal-Oriented Assessment of Life-Skills and the Sensory Processing Three Dimensions (SP-3D). She has received the Award of Merit, the highest award given by the American Occupational Therapy Foundation, and the Martin Luther King Jr., Humanitarian Award by the State of Colorado.
Sarah A. Schoen, PhD, OTR/L
Clinical Services Advisor and Associate Director of Research at STAR Institute

Dr. Schoen is an occupational therapist with 30 years of clinical experience and a doctorate in occupational therapy from New York University (2001). She completed a two-year post-doctoral fellowship awarded by the Developmental Psychobiology Research Group at the University of Colorado Health Sciences Center, Department of Psychiatry, working with Dr. Lucy Jane Miller. During her fellowship she was awarded the Developmental Psychology Endowment Grant from the William T Grant foundation to study the Sensory Processing Scales, which she is co-developing and researching with Dr. Miller. Dr Schoen is currently an Associate Professor at the Rocky Mountain University of Health Professions and has served on multiple doctoral committees.  She also co-developed and teaches the monthly Advanced Mentorship trainings at the SPD Foundation. She is certified in Neurodevelopmental Treatment and has advanced training in Sensory Integration Therapy, Therapeutic Listening, and assistive technology. Dr. Schoen received the Recognition of Achievement Award from the American Occupational Therapy Association in 1997 and the Virginia Scardina Award of Excellence from the American Occupational Therapy Foundation in 2011.
SPD Foundation Credentials
SPD Foundation awards competency credentials to participants who demonstrate proficiency at each individual course level. Participants receive credential certificates documenting completion of the specialized training in SPD.
Continuing Education Units (CEUs)
The Sensory Processing Disorder Foundation is an AOTA Approved Provider of continuing education. Approximately 32 Professional Contact Hours (3.2 CEUs) are awarded for full completion of a Level 1 Intensive Mentorship program. Approximately 31 Professional Contact Hours (3.1 CEUs) are awarded for full completion of a Level 2 Intensive Mentorship program. The assignment of AOTA CEUs does not imply endorsement of specific course content, products, or clinical procedures by AOTA.


Level 1 Program dates
The Level 1 course, Clinical Reasoning in Intervention, is conducted in sessions of five consecutive days (Monday through Friday). Click the red button to find out dates and registration information.
2017 Dates:
February 27-March 3, 2017
April 24-28, 2017
June 12-16, 2017
July 10-14, 2017
August 7-11, 2017
October 23-27, 2017
Level 2 - Program dates
The Level 2 course, Hands-On Advanced Treatment, is conducted in sessions of five consecutive days.
Since only 2-4 candidates will be accepted per session, our selection process is quite stringent. We do this to ensure the best possible paring of mentees and skill sets and to establish a setting conducive to learning in this intensive program format.
2017 Dates:
April 10-14, 2017
June 19-23, 2017
July 17-21, 2017
November 13-17, 2017
Program Cost
The cost for Level 1 Mentorship (five-day program) is $1595. The cost for Level 2 Mentorship (five-day program) is $1995. Program applicants must submit a registration form and attach a current CV or resume, including a list of recent relevant Continuing Education courses completed. There is a non-refundable registration fee of $265 for Level 1 sessions and $395 for Level 2 sessions (applicable toward tuition). For those accepted into the mentorship program, this fee is not refundable should you cancel your registration. However, if for any reason we are unable to accept your application, your deposit will be fully refunded.
Who Should Attend
This mentored program is designed for designed for therapists at all levels to enhance diagnostic and clinical reasoning skills. Therapists will be paired with other clinicians of similar experience and training level during the program. Applicants must currently work with children with Sensory Processing Disorder. Applicants must provide a copy of a recent CV or resume detailing specific SPD work experience and training. Courses will be limited to 10-14 participants so each person can receive individualized training. A minimum of two years pediatric experience is preferred.
Registration/Application Process:
Complete your registration on-line, attach a copy of your current curriculum vitae or resume, and submit the registration fee. We will notify you by email within 5 business days regarding your acceptance into the program. Participant selection will be based on priority of applications received and previous work/educational experience. If you are not selected to participate in the mentorship program at this time, your initial $265/$395 administrative fee will be refunded to you in full. Once accepted into the mentorship program, this $265/$395 fee becomes non-refundable.
Invite a colleague to come along with you. Download a flyer to email here.
PLEASE NOTE: 
We require a minimum of 7 participants to run each Level 1 Mentorship session and therefore it is sometimes necessary to cancel or postpone a scheduled session not later then 5 weeks before the beginning date of each course. Please do not make any non-refundable travel arrangements until the course is confirmed. If a session must be cancelled, all payments will be refunded including the $265/$395 program deposit.
The tuition less the $265/$395 deposit will be refunded if SPD Foundation receives notice of cancellation from the registrant at least 15 business days prior to the program start date. The full tuition will be charged to participants who cancel 14 business days or less before the program start or who fail to appear for the program.
Lodging
View a list of local hotels & suites where we have arranged special pricing for STAR Institute Mentees.