International Symposium for Professionals & Parents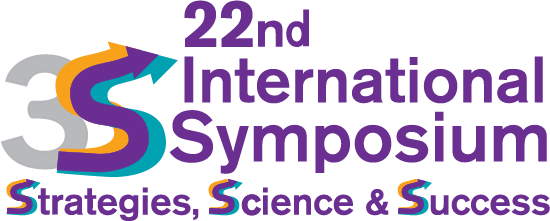 Nov. 15-16, 2019
Bethesda, MD
Pre-Syposium Events Nov. 14, 2019
---
SUPER Early-bird Ends April 12
---
Location & Accommodations:
Hyatt Regency Bethesda
One Bethesda Metro Center
7400 Wisconsin Ave
Bethesda, MD 20814
(301) 657-1234
---
Sense + SenseABILITY
Attend in person or participate via live-stream from anywhere with internet access!*
Join us for the 22nd International 3S Symposium as we discuss ​the primary role sensory processing and sensory motor integration ​play in everything that we do and what that means for participation, function and self-actualization.
​Speakers from across a variety of disciplines will delve into the interplay of sensory processing and sensory motor experience with mental health domains and meaningful participation. This knowledge will transform your clinical practice by reframing challenging behaviors, supporting improved function and maximizing experiences of success for your clients and their families. 
Explore the crucial role sensory processing/sensory motor experience plays in shaping human development. We will examine the impact of sensation on 'sense of self' and self-agency. An expanded focus will include how the 'self' interacts within the external environment. Discover how both positively affect the individual's relationships within the family and the community, as well as positively grow the individual's physical capacities to interact in the world.
This conference is designed for clinicians, researchers and professionals working with neurodiverse populations, including: occupational therapists, physical therapists, speech language pathologists, educators, child development specialists and mental health professionals. We also welcome parents, caregivers and carers, as well as individuals with disordered sensory processing.
Professionals may also choose to attend the Pre-Conference Workshop or Parent Workshop taking place the day before the Symposium.
Attend in-person or via livestream!*

*The November 14, 2019 Professional Pre-Conference Workshop will not be livestreamed.
---
2019 3S Symposium Speakers & Presentations

Friday, November 15, 2019
Kim Barthel, OTR/L - Putting the Pieces Together: Sensation in Motion
Christophe Lopez, PhD - Sense of Self: The Central Role of the Vestibular System
 
Saturday, November 16, 2019
Sharon Cermak, EdD, OTR/L, FAOTA - Dyspraxia: A Bridge Between Cognition and Action
Shelley Mannell, PT - It's All Connected: Dynamic Relationships in Postural Control

---
Professional Pre-Conference Workshop
November 14, 2019
Moving Beyond: What's Next After One-to-One Intervention
2019 Pre-Conference Workshop Speakers:
Sarah A. Schoen, PhD, OTR/L
Virginia Spielmann, MSOT
Mim Ochsenbein, MSW/OTR/L
Vincentia Ferrari, MOT, OTR/L 
*The November 14, 2019 Professional Pre-Conference Workshop will not be livestreamed.

---
Pre-Symposium Parent Workshop
November 14, 2019
STAR Institute has teamed up with local community partners, Sensational Kids Therapy and Occupational Therapy Consulting, for this year's Pre-Symposium Parent Workshop presented by local experts. This workshop is designed to help empower and enlighten parents and families living with Sensory Processing Disorder (SPD) through small group discussions, parent-to-parent networking and an expert panel Q & A. Continental breakfast, snacks and beverages are included with each registration.
Attend in person or participate via live-stream from anywhere with internet access!
2019 Parent Workshop Speakers:
Carol Stock Kranowitz, MA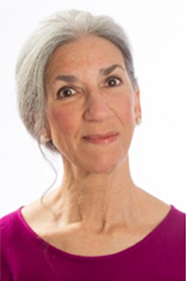 As a music, movement, and drama teacher for 25 years (1976-2001), Carol observed many out-of-sync preschoolers. To help them become more competent in their work and play, she began to study sensory processing and sensory integration ("SI") theory. She learned to help identify her young students' needs and to steer them into early intervention. In her writings and workshops, she explains to parents, educators, and other early childhood professionals how sensory issues play out – and provides enjoyable sensory-motor techniques for addressing them at home and school. Carol is best-known for her first book in the "Sync" series, The Out-of-Sync Child.
A graduate of Barnard College, Carol has an M.A. in Education and Human Development from The George Washington University. She is a board member of STAR Institute for Sensory Processing Disorder. She lives in Bethesda, Maryland, and has two wonderful sons and daughters-in-law and five sensational grandchildren. For fun, she plays the cello and, because of a high movement quota, gets at least an hour of exercise every day.
To help families, teachers, and professionals understand SPD in children and adolescents, she has written several books, manuals, and other publications.
Kelly Beins, OTR/L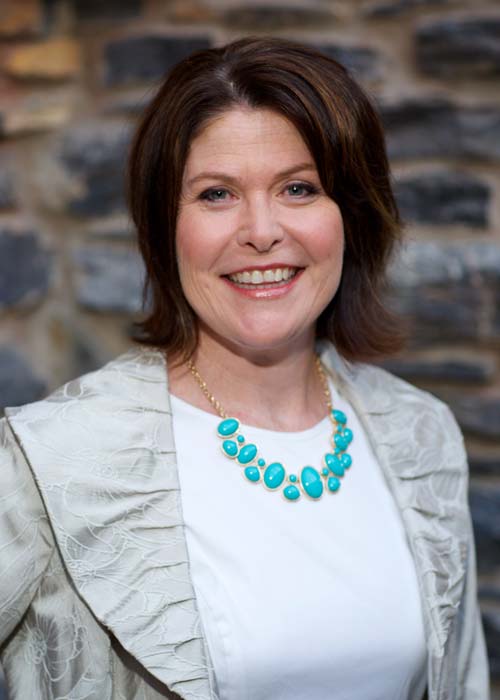 Kelly Beins is a seasoned therapist with over 20 years of experience in Occupational Therapy. Kelly approaches her work with an intuitive, empathic, and playful style. Her analytical and goal-oriented nature enable her to help clients make measurable progress. She is warm and personable with a down-to-earth honesty that is appreciated by parents.
Kelly received her BA in Psychology and her Bachelor of Health Sciences in Occupational Therapy from McMaster University in Hamilton, Ontario, Canada. Kelly received her specialty certification in Sensory Integration in 2005, through USC and Western Psychological Services. She has an extensive clinical background combining OT and sensory integration with behavioral health interventions, having worked in residential and community mental health settings with children and adolescents who have severe emotional disabilities. She has provided school-based services for youth with IEPs and has experience in administration, private practice and consulting around use of OT and sensory interventions across the lifespan. Kelly has focused her continuing education in recent years on neuroplasticity as well as interventions for picky eaters and Kelly has presented on various topics related to function at local, state and national levels. Kelly's personal goal with her practice is to continue that ever-changing pursuit of daily life balance as she grows her business and enjoys her life in Frederick, MD with her husband and two daughters.