International Symposium for Professionals & Parents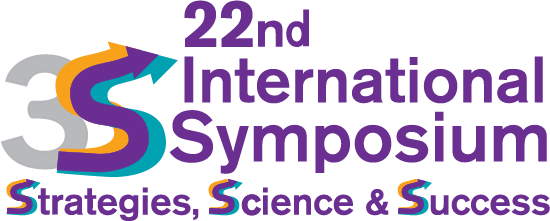 Nov. 15-16, 2019
Bethesda, MD
Pre-Symposium Events Nov. 14, 2019
---
Advanced Pricing Ends Oct. 17th
---
Location & Accommodations:
Hyatt Regency Bethesda
One Bethesda Metro Center
7400 Wisconsin Ave
Bethesda, MD 20814
(301) 657-1234
---
Sense + SenseABILITY
Join us for the 22nd International 3S Symposium as we discuss ​the primary role sensory processing and sensory motor integration ​play in everything that we do and what that means for participation, function and self-actualization.
​Speakers from across a variety of disciplines will delve into the interplay of sensory processing and sensory motor experience with mental health domains and meaningful participation. This knowledge will transform your clinical practice by reframing challenging behaviors, supporting improved function and maximizing experiences of success for your clients and their families. 
Explore the crucial role sensory processing/sensory motor experience plays in shaping human development. We will examine the impact of sensation on 'sense of self' and self-agency. An expanded focus will include how the 'self' interacts within the external environment. Discover how both positively affect the individual's relationships within the family and the community, as well as positively grow the individual's physical capacities to interact in the world.
This conference is designed for clinicians, researchers and professionals working with neurodiverse populations, including: occupational therapists, physical therapists, speech language pathologists, educators, child development specialists and mental health professionals. We also welcome parents, caregivers and carers, as well as individuals with disordered sensory processing.
Professionals may also choose to attend the Pre-Symposium Professional Workshop or Pre-Symposium Parent Workshop taking place the day before the Symposium.

---
Can't Attend? Don't Miss the 3S Symposium Presentations!
Purchase the Video Recordings
$299 | AOTA CEUs included 
AOTA continuing education credit awarded: 10 hours (1.0 AOTA CEUs)
The Video Recording Package includes the recorded presentations from each of our speakers and corresponding electronic handouts.
After November 19, 2019 this package
will NEVER again be available for purchase.
---
2019 3S Symposium Speakers & Presentations

Friday, November 15, 2019
Kim Barthel, OTR/L - Putting the Pieces Together: Sensation in Motion
Christophe Lopez, PhD - Sense of Self: The Central Role of the Vestibular System
 
Saturday, November 16, 2019
Sharon Cermak, EdD, OTR/L, FAOTA - Dyspraxia: A Bridge Between Cognition and Action
Shelley Mannell, PT - It's All Connected: Dynamic Relationships in Postural Control


Symposium Scholarship Opportunities
This fund provides 2 to 5 practicing Occupational Therapists or Occupational Therapy students with 3 years' experience or less the opportunity to attend our International 3S Symposium free of charge. Each year, a minimum of 2 and a maximum of 5 recipients (depending on donation funding) will be granted free registration to attend the entire 2-Day Symposium in person.
Please note that this scholarship covers only the cost of the 2-Day Symposium and associated CEUs. It does not cover the cost of airfare, lodging, meals, or registration to pre-conference workshops or networking lunches.
Applications for the Janet Wright Memorial Fund are now closed. 
Congratulations to our 2019 recipients!
Jennifer Cavadas
Kelsey McPherson
Mary Kate Riffle
 
Video Ticket Scholarship
This fund provides 1 practicing Occupational Therapist of any experience level the opportunity to attend our International 3S Symposium online and free of charge. Video Tickets provide access to the live-streamed Symposium lectures and recordings accessible online through SPD University.
Congratulations to our 2019 recipient!
Marlene Barron
---
Pre-Symposium Professional Workshop
Moving Beyond: What's Next After One-to-One Intervention
November 14, 2019
Therapeutic Groups provide a developmentally appropriate context and environment for supporting numerous client factors and performance skills through the lifespan. When facilitated by trained clinicians, groups present the opportunity for clients to expand and generalize skills initiated in individual therapy and further develop social confidence and competencies needed for meaningful occupational engagement in their day-to-day lives. From the lens of the STAR Frame of Reference, skills are developed through the mechanism of shared joy – the quiet joy of being one's self in the company of others. It is the domain of the Occupational Therapist to marry occupation and sense-of-self in confident and coherent clinical reasoning.
This workshop will explore a dynamic, play-based/skill-based approach for the natural development of social competency through the real-world application of the STAR Frame of Reference in the treatment of dyads, triads and groups. Use of groups in this manner results in intentionally addressing functional goals and the development of sense of self, self-satisfaction and self-realization. STAR Institute faculty and staff will review the theoretical foundations for the STAR PROCESS – an evidence-based framework for implementation – and how they apply to the group model, as well as observing video examples that participants can immediately apply to their current practice setting in school or the clinic.
 
*The November 14, 2019 Pre-Symposium Professional Workshop will not be live-streamed.
 
2019 Pre-Symposium Professional Workshop Speakers:
Sarah A. Schoen, PhD, OTR/L
Director of Research, STAR Institute
Dr. Schoen is an occupational therapist with 30 years of clinical experience and a doctorate in occupational therapy from New York University (2001). She completed a two-year post-doctoral fellowship awarded by the Developmental Psychobiology Research Group at the University of Colorado Health Sciences Center, Department of Psychiatry, working with Dr. Lucy Jane Miller. During her fellowship, she was awarded the Developmental Psychology Endowment Grant from the William T Grant foundation to study the Sensory Processing Scales, which she is co-developing and researching with Dr. Miller. Dr. Schoen is currently an Associate Professor at the Rocky Mountain University of Health Professions and has served on multiple doctoral committees.  She also co-developed and teaches the monthly Advanced Mentorship trainings at STAR Institute. She is certified in Neurodevelopmental Treatment and has advanced training in Sensory Integration Therapy, Therapeutic Listening, and assistive technology. Dr. Schoen received the Recognition of Achievement Award from the American Occupational Therapy Association in 1997 and the Virginia Scardina Award of Excellence from the American Occupational Therapy Foundation in 2011.
 
Virginia Spielmann, MSOT
Executive Director, STAR Institute
Virginia is a well-travelled speaker, coach and educator on topics including sensory integration, DIR/Floortime, child development and infant mental health. She has conducted trainings in Kenya, Australia, the Philippines, Vietnam, Hong Kong, and the USA and leads workshops at international conferences.  
Virginia is a founder and former Clinical Director of SPOT (Speech, Physical, and Occupational Therapy) Interdisciplinary Children's Therapy Center in Hong Kong, where she led a large and widely respected inter-disciplinary team.
Virginia obtained her BSc in Occupational Therapy in Oxford England (2002) and her Masters in Occupational Therapy from Mount Mary University, Milwaukee (2018). She is a DIR/Floortime Training Leader and Expert and clinical consultant for the Interdisciplinary Council for Development and Learning (ICDL). Her extensive pediatric experience includes children on the autism spectrum, as well as those with Sensory Processing Disorder, infant mental health issues, children from adopted families and those who have experienced developmental trauma.  
Virginia has considerable post-graduate training, she is certified on the SIPT and is currently completing her Ph.D. in Infant and Early Childhood Development with an emphasis on mental health, with Fielding Graduate University, in Santa Barbara.
 
Mim Ochsenbein, MSW/OTR/L
Director of Education & Occupational Therapist, STAR Institute for SPD
Mim Ochsenbein, MSW, OTR/L has been a practicing pediatric occupational therapist for over 20 years. She received advanced training in sensory integration (SIPT certification), listening therapy (Therapeutic Listening), feeding therapy (SOS) and infant massage (CIMI). Mim's work with children and youth has occurred in a variety of settings including early intervention, school based, clinic based, mental health and private practice. She received her MSW in 2012 with an emphasis in non-profit management. Mim's work as a social worker has included case management, program development, and program management. She has taught both graduate level and professional continuing education courses since 2013. 
 
Vincentia Ferrari, MOT, OTR/L 
Occupational Therapist/Group Program Coordinator, STAR Institute for SPD
Vincentia graduated from West Virginia University in 2007, with a Bachelor's degree in Human Health & Performance, & a Master's Degree in Occupational Therapy. She has extensive training in Sensory Processing Disorder treatment including Level 1 and Level 2 Mentorship programs with the Star Institute. Vincentia has also received continued education training in iLs, treating Central Auditory Processing Disorders, SOS feeding approach, NDT approach, licensed Level 2 Therapist in Hippotherapy, & Handwriting Without Tears. She also holds a certificate as a DIR/Floortime Therapist. Before joining the STAR team, she worked in outpatient pediatric clinics and contracted through a local school system as well as working in early intervention services through her home state of WV. She presented trainings about Sensory treatment and strategies which included setting up and directing a sensory modality classroom to the school staff. She has used the treatment of hippotherapy and animal-assisted therapy in and outside of the clinic settings. Her dog, Harley, is part of their Pet Partner team.
*The November 14, 2019 Pre-Symposium Professional Workshop will not be live-streamed.

---
Pre-Symposium Parent Workshop
Developing Community Supports
November 14, 2019
St. Columba's Nursery School
4201 Albemarle St NW
Washington, DC 20016
(Just a 10-minute drive or two short metro stops from the Hyatt Regency Bethesda)
This year's Pre-Symposium Parent Workshop focuses on empowering parents in their ongoing efforts to support their child in everyday interactions with community members. Dr. Dan Shapiro, MD will discuss the role of a developmental pediatrician and how to facilitate a collaborative, effective therapeutic team for your child. Carol Kranowitz, MA, author of the Out-Of-Sync Child series, will provide simple, practical activities to promote regulation that parents can use when out in the community with their child. Kelly Beins, OTR/L, Director of Occupational Therapy Consulting, LLC in Frederick, MD and children's book author will discuss her effective communication strategy – communicating "W.I.S.E.L.Y." –  which empowers parents in their communication with community and family members regarding their child's unique sensory processing needs.
Attend in person or participate via live-stream from anywhere with internet access!
 
2019 Parent Workshop Speakers:
Carol Stock Kranowitz, MA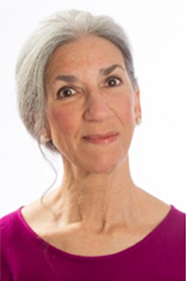 As a music, movement, and drama teacher for 25 years (1976-2001), Carol observed many out-of-sync preschoolers. To help them become more competent in their work and play, she began to study sensory processing and sensory integration ("SI") theory. She learned to help identify her young students' needs and to steer them into early intervention. In her writings and workshops, she explains to parents, educators, and other early childhood professionals how sensory issues play out – and provides enjoyable sensory-motor techniques for addressing them at home and school. Carol is best-known for her first book in the "Sync" series, The Out-of-Sync Child.
A graduate of Barnard College, Carol has an M.A. in Education and Human Development from The George Washington University. She is a board member of STAR Institute for Sensory Processing Disorder. She lives in Bethesda, Maryland, and has two wonderful sons and daughters-in-law and five sensational grandchildren. For fun, she plays the cello and, because of a high movement quota, gets at least an hour of exercise every day.
To help families, teachers, and professionals understand SPD in children and adolescents, she has written several books, manuals, and other publications.
 
Kelly Beins, OTR/L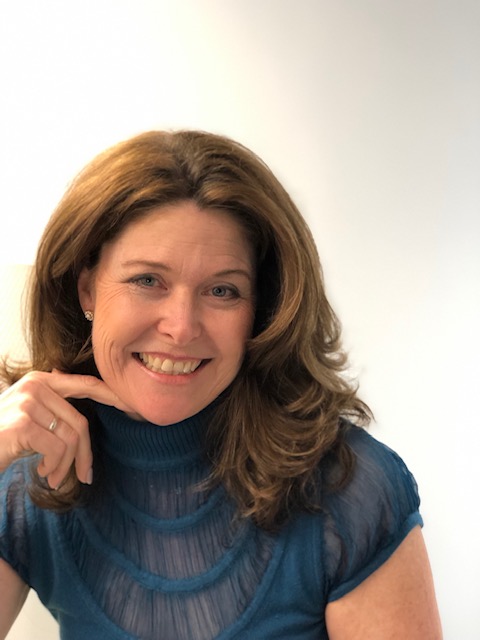 Kelly Beins is a seasoned therapist with over 20 years of experience in Occupational Therapy. Kelly approaches her work with an intuitive, empathic, and playful style. Her analytical and goal-oriented nature enable her to help clients make measurable progress. She is warm and personable with a down-to-earth honesty that is appreciated by parents.
Kelly received her BA in Psychology and her Bachelor of Health Sciences in Occupational Therapy from McMaster University in Hamilton, Ontario, Canada. Kelly received her specialty certification in Sensory Integration in 2005, through USC and Western Psychological Services. She has an extensive clinical background combining OT and sensory integration with behavioral health interventions, having worked in residential and community mental health settings with children and adolescents who have severe emotional disabilities. She has provided school-based services for youth with IEPs and has experience in administration, private practice and consulting around use of OT and sensory interventions across the lifespan. Kelly has focused her continuing education in recent years on neuroplasticity as well as interventions for picky eaters and Kelly has presented on various topics related to function at local, state and national levels. Kelly's personal goal with her practice is to continue that ever-changing pursuit of daily life balance as she grows her business and enjoys her life in Frederick, MD with her husband and two daughters.

Dan Shapiro, M.D.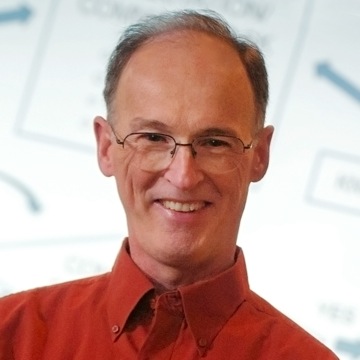 Developmental-Behavioral Pediatrician
Creator, Parent Child Journey
I came from my hometown of East Lansing, Michigan to attend medical school at George Washington University in D.C. My Pediatric Residency training was at Children's Hospital in DC. Then I practiced Pediatric Adolescent Medicine in Silver Spring, Maryland for 13 years before shifting my focus to Developmental and Behavioral Pediatrics. I enjoy seeing children and collaborating with educators at dozens of area schools. I developed the Journey Program and offer this behavior management training group throughout Greater Washington. I am a Fellow of the American Academy of Pediatrics and a member of the Society for Developmental and Behavioral Pediatrics. I am married with 4 children and 2 grandchildren - all wonderfully different. My hobbies include music, reading and floating down the Potomac in a kayak!
 
Thank you to our Sponsors!
Community Partners
   
Silver Sponsors
Bronze Sponsor



Parent Workshop Scholarship Opportunities
This fund gives families the opportunity to attend the Pre-Symposium Parent Workshop either in person or via live-stream. Individuals are welcome to apply for both the in-person and live-stream scholarships, but please note that winners of the in-person scholarship will not be eligible for the live-stream scholarship. This scholarship does not cover the cost of airfare, lodging, meals, or attendance to any other Symposium event.
Practicing Occupational Therapists, other treating professionals, and OT students are not eligible to receive the Parent Workshop Scholarship.
Applications for the Parent Workshop Scholarship are now closed. 
Congratulations to our 2019 recipients!
Michelle Adelman
Sarah Amos
Deanna Carroll
Gabriela Flores
Tina Jih
Jessica Newman
Imtiaz Pirmohamed
Ashley Stone
---
Poster Presentation Opportunities
STAR Institute for SPD is excited to announce, for the first time ever, an opportunity for poster presentations at the 22nd International 3S Symposium! Poster presentations must be on research or programming with a focus on sensory processing or sensory-motor. Click below to learn more about the guidelines and many perks of presenting a poster.

---
Thank you to our Exhibitors!
Premier


Major


  
Grand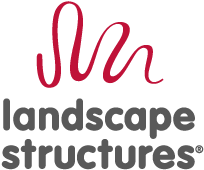 Associate
         
Exhibitor and Sponsorship Opportunities
We invite you to showcase your company by participating as an exhibitor or sponsor of these unique events! Apply to reserve a booth or table in our exhibit hall for the 2-Day Symposium on November 15-16, 2019 or become a sponsor of the Pre-Symposium Parent Workshop on November 14, 2019.
3S Symposium Exhibitor Opportunities
Our exhibitor packages are designed to allow you to select the benefits that will offer you the greatest return on investment. Register by June 14, 2019 and automatically receive a 10% early-bird discount!
Why should I become an Exhibitor?
Provides exposure and raises awareness about your products/services to a highly targeted audience
Connects you with professionals, researchers, parents and students who are eager to experience leading-edge tools and resources for SPD
Acknowledgement through an array of marketing tools, including our highly trafficked website, targeted email campaigns, and social media posts

---
Pre-Symposium Parent Workshop Sponsorship Opportunities
Parent Workshop sponsors directly help local families in need by connecting them with other parents, providers, and resources they so desperately need. Each sponsorship covers tuition for low-income parents/caregivers to attend the workshop in person or have access to the online version.
Why should I become an Sponsor?
Costs are affordable and each sponsor level offers a way to gain interest of attendees
Expand your customer base, gain exposure for your organization and increase brand recognition
Increase visibility and exposure for your products and services to our highly targeted audience of parents and caregivers of children living with SPD and related conditions