Welcome to our online newsletter Hope & Help. Each issue will feature a story of one of our families and how they found hope and help at STAR Institute. We will also communicate how your donations support our mission, and remind you of other ways you may become involved with our work. Thank you for your support as we continue to improve the quality of life for children, adolescents and adults with SPD, and their families.
---
Hope and Help
It is a tremendous burden on families when the answers cannot be found or the solutions are out of reach. STAR Institute offers hope and help to those families living with Sensory Processing Disorder.
The reason we are so successful in treating children and adults is because we have studied the disorder for over 40 years and we use our research to form our therapies. We have the answers and solutions.
"When my son was about 16 months old, he was playing with toys in his own little world. I called his name…nothing happened. I said it again…nothing. I yelled his name…no response. My tears were flowing. What's wrong with my son?
I called my pediatrician immediately to schedule an appointment. I thought my son was autistic. A series of tests were performed and my pediatrician, again, tried to calm me down and tell me that I had nothing to worry about.
To appease a scared mother my doctor gave me a referral to Child Find. A team of therapists evaluated him to see if they felt there was a problem.
They determined that my son was over 50% delayed in communication, and he also had cognitive and motor delays. At the time he only qualified for speech therapy. His speech therapist eventually identified the sensory problems and brought an occupational therapist onto his team. The OT soon had him crawling and we saw vast improvements, but there was still so much work to do.
When he aged out of Early Intervention at age 3, our two therapists referred us to STAR Institute. They both agreed it was a wonderful place, and the logical next step for my son. There's only so much therapy that can be done at home.
When we toured STAR Institute we found an amazing facility. A multi-disciplinary evaluation was conducted, and the amount of information collected was astounding. They knew my son so well, even though they had spent only a couple of hours with him.
The REALLY amazing thing was the team's ability to engage him. I had never seen him go so willingly with other people.
We started sessions of occupational therapy, speech therapy, and social groups. To say we saw immediate results is an understatement. Within the first few sessions at STAR, it felt like we were meeting our son for the first time.
He had a personality! He started pushing himself physically. He started PLAYING WITH US. He began communicating so well, and even using his IMAGINATION. To see my son laugh, play, ask for help, problem-solve, and to persevere when tasks were difficult was like the answer to a million prayers.
His therapists amazed me every time I saw them work. And yes, they sometimes made me jealous, because they had the ability to get him to do things that are so challenging for me. But, they always worked with us to continue their work at home.
My son has Sensory Processing Disorder.  My son has low muscle tone, speech delay, fine and gross motor delays, and oftentimes an attitude problem. His challenges are real, and ongoing. However, I'm not filled with despair, I am filled with hope."
We see successful results like this every day. At STAR Institute our goal is to nourish the relationship between parents and their children, to grow and strengthen the bond as the cornerstone of moving a child forward.
Your donations help make this and other stories possible
and we are truly grateful.
Thank you!
---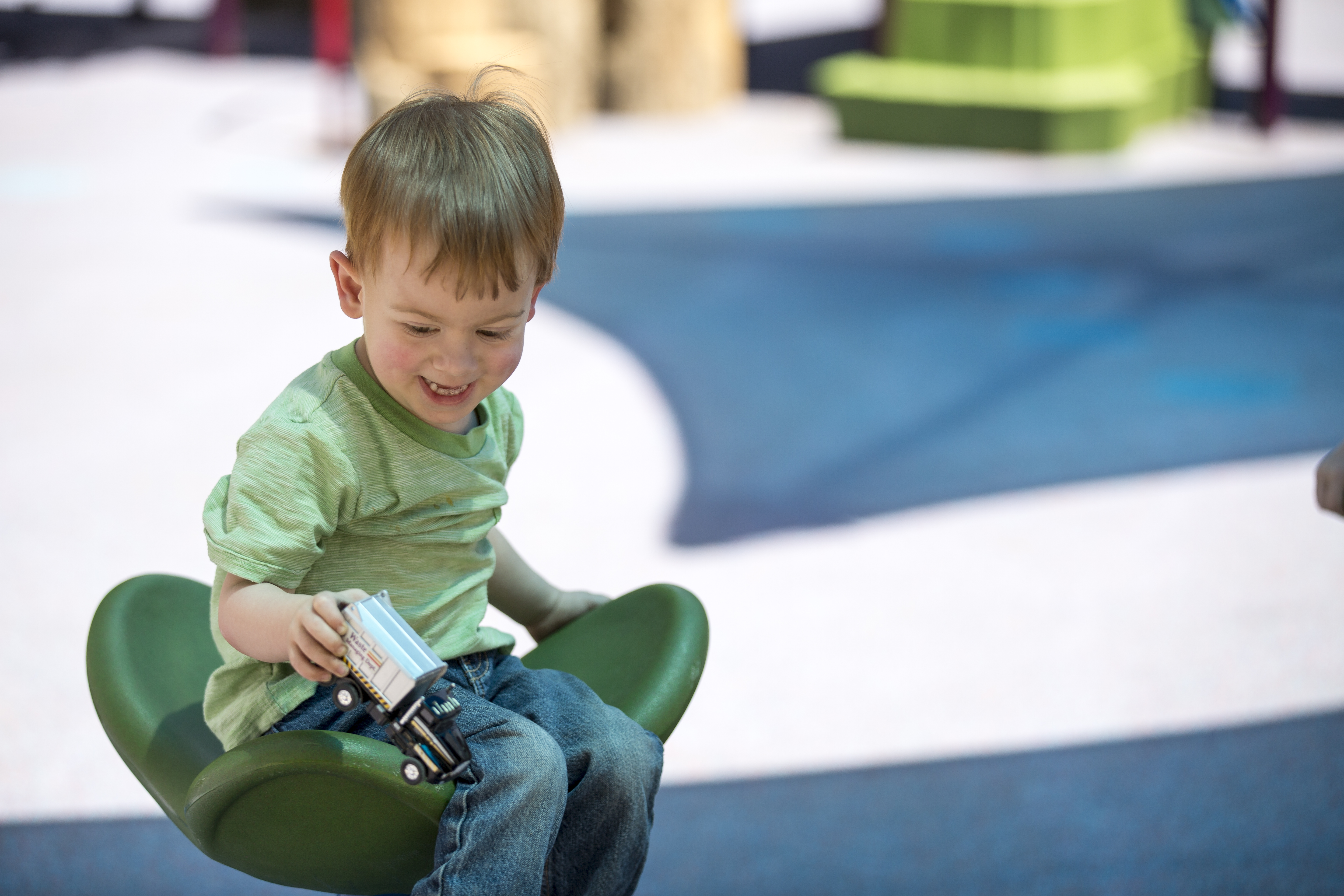 STAR Institute's 2015 Annual Report 
Recieving proper treatment impacts social participation, self-relgulation and self-esteem, and can change the course of a child's life forever. Over the past year STAR Institute has supported children, from infancy to 19, and in our new adolescent and adult center, adults up to age 67.
Get more information
here
.
---
Colorado Gives Day
December 6th, 2016
It's not too early to plan for your year-end gift! Community First Foundation in Colorado sponsors Colorado Gives Day day to support Colorado nonprofits. Gifts are accepted on this site from around the world, so no matter where you live, we hope you'll participate with STAR Institute on this special day. Check out our Colorado Gives page below, and mark your calendars for December 6th, 2016.
Find out more about Colorado Gives Day here.
---
Did you know there is a Donor Bill of Rights?
The support we receive through your financial gifts helps us to continue the very critical research and treatments needed for those living with SPD. We are tremendously grateful to you!
Did you know as a donor you have certain and clear rights? The Donor Bill of Rights is a real document formally introduced and endorsed in 1993 by leading associations in the philanthropy profession.
As described in the document itself, the Donor Bill of Rights exists to assure that philanthropy merits the respect and trust of the general public and that donors have full confidence in the causes they support. STAR Institute embraces these rights, which include:
To have access to the organization's most recent financial statements. Our financials are located on our website.
To be assured your gifts will be used for the purposes for which they were given. If you have questions or concerns, please call Mary Jo Baker, Development Director for STAR Institute 303.856.7670.
To receive appropriate acknowledgement and recognition. This is part of good stewardship and we strive to acknowledge each gift in a timely manner, and always with genuine appreciation.
To feel free to ask questions when making a donation and to receive prompt, truthful, and forthright answers. Along with other non-profit businesses, we believe transparency in our work is key to building a better relationship with you.
There is now an e-Donor Bill of Rights because of the growing use of online charitable giving. This one differs a tad from the original, but still exists to promote trust. Here are two examples:
To be assured that all online transactions and contributions occur through a safe, private, and secure system that protects the donor's personal information.
To not receive unsolicited communications or solicitations unless the donor has "opted in" to receive such material.
STAR Institute continues to recognize and implement best practices in everything it does, including fund raising. Thank you again for your support. Now knowing more about your rights as a donor, we hope your support and belief in our mission will continue for many years to come!
---
Ways you may support STAR Institute
Be a Champion: Spread the word about what SPD is and how STAR Institute leads the efforts, worldwide, in treatment, research, and education.
Visit STAR Institute: If you've never visited STAR Institute, our door is always open. If you've been here before, come back! We'll update you on our exciting work.
Invest in the future of the families we serve: Your gift helps spread the hope and help to families who need the services at STAR Institute.