Earlier this year we announced that SPD Foundation and STAR Center would be merging into STAR Institute for Sensory Processing Disorder. We are pleased to announce that we have just launched our new STAR Institute website and have also selected our new Director, Dick Layton. These two achievements are accelerating STAR Institute's vision of a world in which all people with Sensory Processing Disorder receive support and services that result in having a meaningful and fulfilled life.
Please enjoy our first STAR Institute Newsletter!
---
Welcome Dick Layton, Director of STAR Institute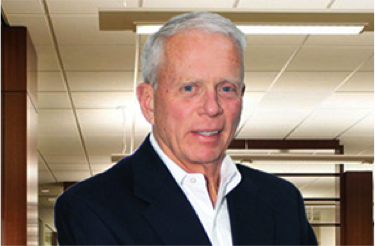 We recently welcomed Dick Layton as the new Director of STAR Institute. Dick brings a diverse background to the table including serving as a board member for multiple non-profit organizations, teaching as an adjunct professor at Colorado Christian University, and working as the CEO of Vanguard Business Solutions for the last 15 years. Layton's passion for helping children and families achieve their goals, paired with his exceptional marketing and non-profit background, will surely enhance STAR Institute's presence as the leading organization for treatment, education, and research of SPD.
Dick Layton explains, "STAR Institute is a very special place because of the impact we have in the lives of our clients and their families. As the Director of our organization, I have the privilege of working with our research, education, and treatment teams and experience the results of their effort on a daily basis. I also have the opportunity to interact with our founder and leader, Dr. Lucy Jane Miller, who has devoted her life to improving the lives of people with Sensory Process Disorders."
With Dick Layton in position the STAR Institute is moving forward with its newly defined vision of a world in which all people with Sensory Processing Disorder and feeding disorders receive support and services that result in having a meaningful and fulfilled life.
Read more about Dick Layton's background here!
---
Sensory Processing Disorder Took Our Family to Holland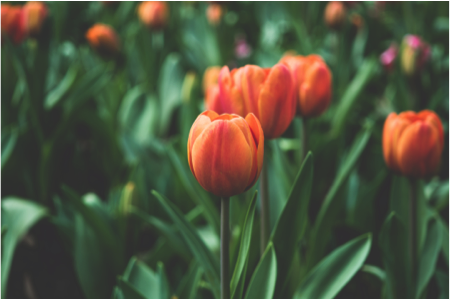 There is a story called "Welcome to Holland" by Emily Perl Kingsley that I always read to my expecting parents while I work as a prenatal instructor. The story talks about this perfect trip to Italy that you've been planning your entire life. The plane lands and as you exit the plane, the flight attendant welcomes you to Holland. Holland? That's not where I wanted to go! You then realize that Holland is not a disgusting place, just different and you must stay, so off the plane you go. The point is to teach them that birth plans don't always happen as written.
Within minutes of my second son, Jackson, being born I made a comment to the nurse that he had no stepping reflex. Noodle legs. Her reply was, "He'll grow into it."
---
Our New Website!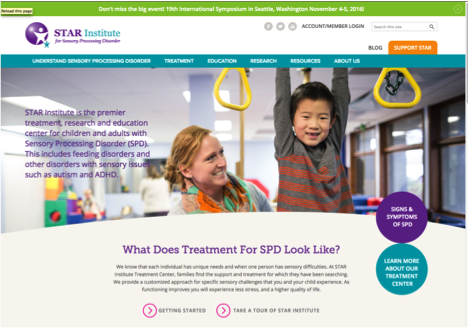 We have launched the new STAR Institute for SPD website at spdstar.org!
We took great care in transferring the most popular content and presenting it in a clear and easy to navigate format. You'll find photos of STAR Institute therapists, children, adolescents and adults throughout the entire website.
We have a brand new section called Understand Sensory Processing Disorder geared towards educating parents and professionals about SPD. We still offer the same great resources and we've even refined a few to be more user friendly including the Library of Research and the Treatment Directory.
Please check out our new STAR Institute Blog where we will post inspiring parent stories and helpful strategies for families.
Do you have an SPD related story to share or SPD wisdom to share? We are looking for guest writers! To submit your article for review, please send it to maketing@spdstar.org.
---
Did You Know?
Over 600 families were helped in 2015 by STAR Institute Treatment Center.
Of the children we served in 2015, 80% were under the age of 10.
Right now, STAR Institute Research Center has eight active research projects in progress.
Since 2007 over 6,700 parents and professionals have attended our SPD focused educational events.
---
Is There Treatment For Adults with SPD?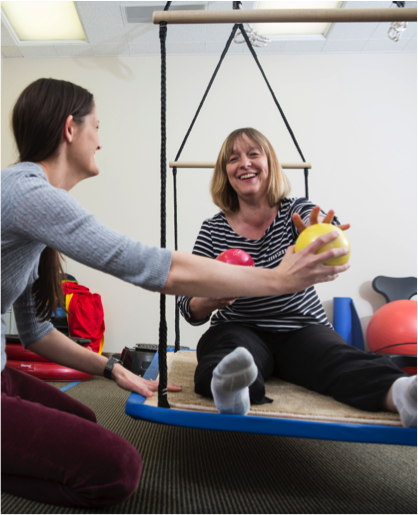 Over and over again, we get feedback that there are not enough resources for adults with Sensory Processing Disorder and we are working to fill this gap. Dr. Lucy Jane Miller and team have been busy launching the Adult Treatment Program for SPD. Treating adults with SPD does not look the same as when STAR Institute treats children.
Effective services for adults and older adolescents include direct therapy, home programs, education, and/or accommodations. Many adults do well with evaluation and consultation for treatment.  We do not put adults into the same equipment we use with children, but we provide the consultation they need to treat themselves. Often we can prepare a home program using some equipment such as Interactive Metronome at home, Integrated Listening Systems at home, proprioceptive activities (resistive weight bearing) and other activities designed to raise the adult's threshold to sensation and normalize his/her reactions.
In direct treatment, therapy improves sensory processing and decreases sensory symptoms. Specific sensory inputs such as tactile stimulation, movement, auditory input, and/or other sensory experiences are utilized to normalize the client's specific symptoms.
Adults who have never before experienced heights, touch, or movement with comfort can become much more successful and happy during those activities!
Learn more about Adult Treatment for SPD.
---
What's Happening at STAR Institute Research Center?
By Sarah Schoen, PhD, OTR
Most of our resources are devoted to treatment effectiveness research, which answers the question…does what we do work, are we actually changing the lives of children and their families?
Our amazing sensory friendly playground donated by Landscape Structures, Inc. and built by Kahn Construction allows us to move therapy from the clinic to the natural environment. Our research documents the therapeutic value of each piece of equipment as a part of occupational therapy treatment for children with SPD.
We are currently involved in three studies on treatment effectiveness. One study is in collaboration with Dr. Elysa Marco at the University of California, San Francisco. Our study is based on Dr. Marco's groundbreaking work identifying structures in the brain that differ in SPD from typically developing children and children with disabilities such as ASD and ADHD. She has partnered with us to determine if there are brain changes in children who participate in the STAR Institute program. One child has completed the study and 5 more are scheduled for 2016.
Another collaboration is with Dr. Stephen Camarata at Vanderbilt University. In this study we are videotaping children's play behavior before, during, and upon completion of the STAR Institute program. Dr. Camarata's team is assisting us by coding the videos tapes and looking at improvements in several measures of play.
Our collaboration with Dr. Elizabeth Torres at Rutgers University uses special sensors to measure treatment effectiveness, both within a single treatment session and across treatment sessions. The sensors detect the organization of micro movements that contribute to an individual's overall motor coordination necessary for daily life activities.
A common question among parents – does SPD run in families? One study is looking at sensory symptoms in parents and their children, providing preliminary information about how a child's sensory issues might be related to their parents.
We are also looking at early signs of SPD in infants and toddlers that might be risk factors for SPD. Infants/toddlers with a sibling who has SPD are compared to those who do not have a history of SPD in their family. Our data analysis hopes to identify early warning signs that will help us intervene earlier for these infants.
---
Upcoming Treatment Center Events
Social Skills Summer Camp
June 13-24 • July 11-22
10:30 am - 11:45 am
Social Skills Camp builds social cognition and awareness, communication, conversation, and problem-solving skills. Learn more…
Bike Riding Camp
August 8-12
11 am - 12 pm
In this 5-day camp we focus on building your child's confidence on a bike in a fun and low-pressure environment. We use the Strider® learning method and combine it with enjoyable therapist led activities. Learn more…
NEW! Play + Explore for Toddlers
Every Friday
10:15 am – 11:15 am
Ages 1-3 years
STAR Institute is now hosting Belly Bliss classes beginning with Play + Explore! This class is specifically designed for each developmental age, stage, and phase of your child. Learn more…
---
Registration Now Open!

We are pleased to announce that registration is now open for our 19TH International Symposium in Seattle, Washington, November 4-5, 2016 with unique parent only and professional only Pre-Symposium Workshops on November 3. 
This year's 3S Symposium titled Evidence-Based Practice: Evaluation and Treatment of SPD will bring you the latest and greatest professionals in the field who are presenting:
The most recent neuroimaging research that shows the validity of SPD as a diagnosis.
Strategies for conducting therapy in natural settings.
Abundant information on evaluation and treatment processes that every practitioner should know.
More info for Professionals and Parents or Register Now.
---
iLs Conference Denver 2016
Join one of the most cutting-edge conferences of the year!
Hear from inspiring, world-renowned speakers, Dr. Norman Doidge, Dr. Stephen Porges and Kim Barthel, OTR/L at the 2016 iLs Conference in Denver, Colorado. This year's Conference centers around brain science with a focus on sensory systems and social engagement. Pre-conference training, a tour of the world-renowned STAR Institute, and networking with colleagues will also enrich your learning experience.
Norman Doidge, M.D., is on faculty at the University of Toronto's Department of Psychiatry, and Research Faculty at Columbia University's Center for Psychoanalytic Training and Research, in New York. He is the author of two New York Times Bestsellers, The Brain that Changes Itself and The Brain's Way of Healing. He is a compelling storyteller and is masterful at making esoteric concepts understandable. You will have an opportunity to ask your questions of one of the finest minds in the field of neuroscience.
Stephen Porges, Ph.D., is best known for his Polyvagal Theory linking the evolution of the autonomic nervous system to the emergence of social behavior. He is the author of The Polyvagal Theory, Neurophysiological Foundations of Emotions, Attachment, Communication and Self Regulation and is a distinguished university scientist at the Kinsey Institute at Indiana University, Bloomington, and Research Professor in the Department of Psychiatry at the University of North Carolina, Chapel Hill.
Kimberly Barthel, OTR/L, C/NDT, integrates the science of occupational therapy and neurobiology with cutting edge practice to support the conscious evolution of the human spirit. With 30 years of experience in the field of occupational therapy, Ms. Barthel's approach to serving clients is visionary and eclectic yet grounded and "doable" in daily life. She co-wrote Conversations With a Rattlesnake with NHL legend Theo Fleury. Ms. Barthel integrates her humor and insight with the science of occupational therapy and neurobiology.
---
Brain IDEAS

We're pleased to announce that STAR Institute is partnering with Invisible Disabilities® Association's Brain IDEAS Symposium being held Friday, August 5th from 8 AM to 6 PM at the Denver Marriott South!
We will have a booth, please stop by to see us!
The symposium is centered on the brain themed "Wired Together," focusing on the latest research and scientific discoveries in brain disorders, brain health, and brain therapy. Nationally recognized professionals will deliver talks on mental illness, autism, alzheimer's, nutrition, mental training, humor, stroke, PTSD, and TBI. Expert-led panels for questions and answers will conclude each section of the event allowing attendees to interact with presenters. Learn more…