March 2018 Education Newsletter

The Value of Single Subject Research Designs
by Sarah Schoen, PhD, OTR/L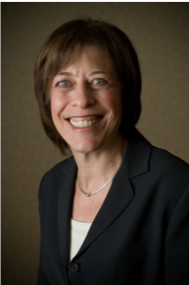 When being trained as an occupational therapist, we acquire clinical skills to impact the lives of our clients and their families. Research is always included as a critical part of a student's education to ensure that evidenced based strategies are applied in their clinical work. We learn how to read the literature, evaluate the merits of a study and apply the findings to our clinical population. Increasingly, academic programs are now emphasizing the importance of clinicians learning how to conduct research. The advent of an increasing number of clinical doctorate programs will hopefully contribute clinical researchers to the field. Thus, the level and quality of research in OT will continue to grow.
Missing, however, is a mechanism to mentor experienced clinicians in the field of research. A solid clinical foundation helps in the development of research questions. In fact, every client is its own individual study during which we pose questions, apply treatment, and then evaluation the results. Research isn't really that much more complicated except in that there are more rules and elements to control.
While randomized controlled trials (RCTs) are the gold standard research methodology, they are time consuming, costly, and difficult to implement well in a clinical setting without a lot of resources. One alternative to RCTs is single subject research, also called single case designs or single subject case research. Single case research allows us to study phenomena that occur in daily practice in a real-world manner.
Many professions besides occupational therapy use single subject designs extensively, such as physical therapy, speech therapy, and psychology. If implemented properly, they are considered a rigorous design that affords many of the controls that are important in randomized controlled trials. But they also afford many advantages to RCTs. Most importantly, we can capture the individualized nature of OT interventions. Often a study only needs to include a minimum of three clients to meet the threshold for publication. As such, they are less costly, less time consuming and easier to implement. But don't be fooled… that doesn't mean they are easy. There is still some effort that goes into designing a good study, starting with your research question. Another important component is having measures that are sensitive to the changes you expect and observe in treatment.
You should have a manualized treatment approach and make regular fidelity checks to ensure you are being consistent with that treatment. Keep in mind a manualized treatment doesn't mean it is a protocol. Many examples exist in the sensory integration literature, starting with the textbook on Ayres Sensory Integration (Schaaf & Mailloux, 2015) or chapter 4 in Sensational Kids which describes the STAR Frame of Reference (Miller, 2006). Both of these are excellent examples of treatment manuals that can be used for the delivery of interventions for children with sensory processing challenges. Both also have fidelity measures that can be used to determine if the treatment upholds the principles outlined in the approach.
Single case designs should not be confused with case studies. Case studies are mostly descriptive reports of an individual's treatment experience and outcome. Single case studies reflect systematic application of the intervention (e.g. the independent variable) and systematic measurement of the outcome (e.g. the dependent variable).
There are several types of single subject research designs. The one we most often use at STAR Institute is called a multiple baseline repeated measure design. This design affords the greatest amount of flexibility in implementation of a study and is well suited to occupational therapy interventions that produce immediate and lasting effects. That is, the intervention is not withdrawn and there is no expectation that the behavior under investigation will return to a baseline/no intervention condition when it is removed. Of importance to multiple baseline designs is the collection of repeated baseline data to establish a lack of change to the outcome/dependent variable. Once a stable baseline has been reached the intervention is initiated. The subject acts as his or her own control and the assumption is that if a behavior changes only after the intervention is initiated, then the effects can most likely be attributed to the intervention rather than to other variables.
The key to this design is that the treatment is introduced at a different time for each participant. The idea is that if the outcome/dependent variable changes when the treatment is introduced for one participant, it might be a coincidence. But if the dependent variable changes when the treatment is introduced for multiple participants – especially when the treatment is introduced at different times for the different participants – it is extremely unlikely to be a coincidence.
One of the biggest challenges to this type of research is defining a repeated measure that is sensitive to change, that can be measured reliably, efficiently, and effectively by the therapist or the family. Another challenge is finding an outcome that changes early in the treatment process so that an effect can be observed.
Baseline data needs to be collected a minimum of three times before intervention starts to ensure there is no change in the expected outcomes. Parents often do not want to come to the clinic before therapy starts for the collection of this data or alternatively parents often do not have the time to collect this data in the home environment. At STAR Institute, we have had the greatest success with video recording of behaviors to be scored or parent completion of individualized goals using a visual analog scale (similar to what is used in pain research).
Data doesn't have to be subjected to statistics to be meaningful. Most often the graphic presentation of the variable(s) during baseline and then across intervention is the best method for telling the story.
Many clinicians are drawn to research because of the positive gains they see in their own practice. The problem is that often mentorship is an increasingly more important concept in occupational therapy – students are mentored in school, therapists are mentored in the clinic, faculty are mentored in academics – but more is needed to support research in the field. We believe that both clinicians and academics need to be mentored through the research process. It is one of the most gratifying parts of the STAR Institute Research Training – supporting experienced clinicians to ask the questions and design a way to answer them.
If anything you have read so far intrigues you or makes you want to take on a new challenge, the Research Mentorship Training might be a great next step in your professional career path. You will be mentored through the entire process by myself, Dr. Lucy Miller and Dr. Stephen Camarata from Vanderbilt University. We will support you in developing a research question, identifying outcome measures, recruiting participants, and conducting and publish your study. It's a rare opportunity that shouldn't be missed!
---
Interactive Roundtable – Article Discussion with Dr. Sarah Schoen
March 28 • 4-4:45 pm (MST)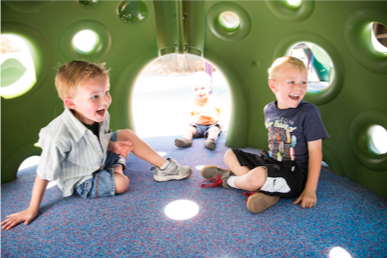 Join Dr. Sarah Schoen for this live Interactive Roundtable as she discusses the topic area: To what extent does OT need to focus on the natural environment, or graded experiences in the natural environment, to generalize clinic outcomes to daily life? The discussion will be based off of this pilot study and research article.
This event is free & exclusive to STAR Institute Paid Professional Members.
Join now to get access to all 6 roundtable events, 12 live-streamed treatment mentoring sessions, 20% off all SPD University courses and more!

---
Online Courses
3201 Conducting Studies of Treatment Effectiveness
This course provides an overview of evidence-based practice with Sensory Processing Disorder. The STAR Treatment Model is introduced as well as a review of the current state of research on treatment effectiveness. Recommendation for the future direction of research is also discussed.
More details
3223 Sensory Processing and Learning Disabilities: Case Studies of a Neurodevelopmental Approach to Assessment and Treatment
This course provides a state-of-art, transdisciplinary team approach to the assessment and treatment of children with sensory processing, motor and learning disabilities. Theoretical models are explored that can guide the neurodevelopmental interpretation of assessment data, highlight the relationships between sensory processing, motor deficits and learning disabilities and can be incorporated into treatment methods.
More details
GOAL Workshop Training
This online workshop provides step-by-step instruction for administration and scoring each item of the GOAL. It offers a structure for using intervention targets for planning and implementing treatment. In just 45-60 minutes, this assessment identifies children who may have delays in fine and gross motor skills.
More details
5000-5005 Adult SENSE Video Series
Carrie Einck, MS, OTR/L and Sarah Norris, MS, OTR/L, occupational therapists at STAR Institute for SPD, present on five essential topics for adults with SPD and their communities. Access to adequate information and knowledge about SPD across the lifespan, including the teenage and adult years, is essential. This set of videos provides beginning information on research, neurology, implications, and strategies relating to SPD in adults.
More details
NEW In-person Programs
Research Mentorship Program
April 30-May 2, 3018 • Denver, CO
The 3-day Research Mentorship program is intended to help participants learn to initiate studies that can be completed over the course of the next year. Receive in-depth training from Dr. Lucy Jane Miller, Dr. Sarah Schoen, and Dr. Stephen Camarata from Vanderbilt University. Obtain support and further mentoring from us during your quarterly phone meetings.
More details
Mental Health Mentorship Program
May 17-19, 2018 • Denver, CO
A 3-day course where mental health providers develop a sensory processing lens to view behaviors associated with presenting mental health concerns. Develop critical thinking pathways for SPD recognition and a toolbox of assessment strategies and resources to use in practice for evaluation, referral and education.
More details
Off-site Level 1 Mentorship Program
May 17-19, 2018 • Hillside, NJ
This 4-day version of the onsite Level 1 Mentorship program offers the same core content as the onsite program at STAR Institute. An opportunity to learn to apply clinical reasoning through lectures, video treatment observation and analysis with two experienced STAR faculty.
More details
Off-site Level 1 Mentorship Program
June 7-10, 2018 • Norfolk, VA
This 4-day version of the onsite Level 1 Mentorship program offers the same core content as the onsite program at STAR Institute. An opportunity to learn to apply clinical reasoning through lectures, video treatment observation and analysis with two experienced STAR faculty.
More details
SOS Approach to Feeding Conference
June 21-24, 2018 • Portland, OR
Expand your practice and make a difference in the lives of children with all levels of feeding challenges. SOS (Sequential Oral Sensory) Approach to Feeding is a transdisciplinary program for assessing and treating children with feeding difficulties and weight/growth problems of all ages, with a special focus on children from 12 months to 5 years old. It integrates posture, sensory, motor, behavioral/learning, medical and nutritional factors to comprehensively evaluate and manage children with feeding/growth problems.
More details