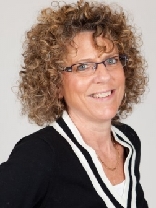 Paid Member Price: $32
Standard Price: $40
Mobilizing the Challenging Parent
Strategies to Understand the Support the Process
 
---
Presented by Jackie Bartell, M.Ed.
Thursday, September 27, 2018
9:00 AM - 10:00 AM Mountain Time

Please register now to access the recorded version of the live webinar if you are not able to attend live. It will be available through SPD University on Monday, October 1.
*AOTA CEUs Available
This presentation will address the why of the challenging parent, the parent who doesn't seem to engage as expected in the therapeutic process of their child, as defined by the professional. Once we understand why parents don't engage in the professionally defined process, we will address some simple but powerful strategies to support getting parents engaged and empowered.
​​​​​​
This will be presented live via webinar on September 27 and a recording will be available for later access. When purchased, the link for webinar attendance will be given 48 hours before presentation.
Learning Objectives:
Recognize the complex role of a parent of a child with a disability
Relate how the professional can be perceived by the parent
Describe the tension and struggle that exists for a parent seeking out help from a professional
Explain what supports a parent's capacity to engage in the therapeutic process as defined by a professional
Identify basic strategies to support the development of a relationship as a way to get parents engaged and empowered with the therapeutic process
Who should attend?
Occupational Therapists, Speech Language Pathologists, Physical Therapists, and other pediatric providers
About Jackie Bartell, M.Ed.
Jackie Bartell, M.Ed., has been working in the field of special education of for over 30 years. She has worked with special needs children in a variety of settings, including both private and public schools, as well as consulted with families in their homes. Currently, Jackie is mentoring a variety of educational and developmental human service agencies and families, using the DIR model as a framework. As an expert training leader for ICDL (Interdisciplinary Council on Developmental Learning), she also provides online instruction in the DIR model for both parents and professionals worldwide. Jackie's focus is on autism spectrum disorder and the application of the DIR model to support attention, focus, engagement and interaction in education and development, both in and outside the classroom. Since she was certified as a DIR facilitator in 2001, Jackie has trained hundreds of professionals and families in the DIR model of intervention. She received her B.A. in Psychology and her M.Ed. in Developmental Disabilities from the University of Rochester.
Continuing Education Credit
*AOTA continuing education credit awarded: 1 hours (.1 CEUs)
STAR Institute for Sensory Processing Disorder is an AOTA Approved Provider of Continuing Education. The assignment of AOTA CEUs does not imply endorsement of specific course content, products, or clinical procedures by AOTA.