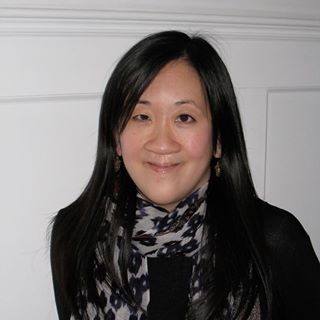 Presented by
Eunice Lee, MSW, RSW, MS Ed.

$20 for Parents/Individuals
$40 for OTs/SLPs/Other Providers
 
If you require AOTA CEUs for this course, please click here to register!
Presented by Eunice Lee, MSW, RSW, MS Ed.
Wednesday, July 17, 2019
3:00 - 4:00 PM Mountain Time

If you require AOTA CEUs for this course, please
click here to register!
Please register now to access the recorded version of the live webinar if you are not able to attend live. It will be available through SPD University.
In the first of a two-part webinar series, we will discuss the essential role of parent coaching within therapeutic intervention and how it can be seamlessly integrated into treatment sessions.  We will introduce a supportive approach to collaboration with parents that includes establishing shared goals, fostering meaningful participation, and building helpful skills that reflect the unique strengths and needs of each parent-child dyad. 

This will be presented live via webinar on July 17, 2019 and a recording will be available for later access. When purchased, the link for webinar attendance will be given 24 hours before presentation.
 
Learning Objectives:
Describe foundational concepts of parent coaching and its role in treatment/intervention.
Understand how to incorporate parent coaching into your treatment approach with families.
Design a parent coaching approach that addresses the individual needs of a family that you work with.  

Who Should Attend?
Occupational therapists, speech language pathologists, social workers, psychologists, educators, and parents/caregivers

About the Presenter:
Eunice Lee is a Registered Social Worker with dual Master's degrees in Social Work and Special Education.  She has worked in educational, therapeutic, and research settings supporting children, adolescents, and their families experiencing difficulties with regulation, interaction, attention, play, social emotional, and learning via direct treatment and parent coaching.  
Eunice is also a Training Leader with the Interdisciplinary Council on Development and Learning and provides mentorship and supervision to educators and therapists currently working towards their DIR certification.  She has presented for school boards, organizations, and conferences on the topic of play-based learning, parent coaching, and self-regulation across Canada, United States, South America, and China.  Eunice's clinical and teaching work focus on building collaborative partnerships with parents and professionals.  Her interest in connecting her clinical experience with research and policy have led her to pursue a Ph.D in Developmental Psychology and Education.
Continuing Education Credits:

AOTA continuing education credit awarded: 1 hour (.1 CEUs)
STAR Institute for Sensory Processing Disorder is an AOTA Approved Provider of Continuing Education. The assignment of AOTA CEUs does not imply endorsement of specific course content, products, or clinical procedures by AOTA.