Paid Professional Subscribers receive a 20% discount on all monthly webinars
In addition, Subscribers receive:
FREE Unlimited Access to over 70 courses on SPD University including AOTA CEUs (some course exclusions apply)*

Exclusive Access to live treatment sessions mentored by STAR Institute therapists

Lowest Pricing on STAR Sensory Symposium tickets no matter when you purchase

 
July Webinar
How to Hide Your Autism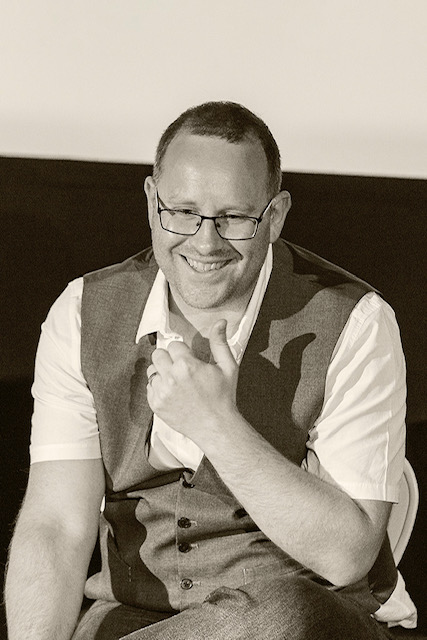 Presented by Kieran Rose
Wednesday, July 15, 2020
12:00 PM-1:00 PM Mountain Time
'How to Hide your Autism' is the first of a two-part seminar aimed at practitioners, parents and Autistic people. In this session we will be exploring Autistic Masking (otherwise known as social camouflaging), examining the narrative around it and offering the opportunity to inform your practice.

Learning Objectives:
Define the "Mask" as it relates to Autistic people
Explain why the "Mask" exists and why it is specific to Autistic people
List the indicators of Autistic Masking
Describe the illusion of "choice"
 
This will be presented live via webinar on July 15, 2020 and a recording will be available for later access. When purchased, the link for webinar attendance will be given 24 hours before presentation.
 
$40 for OTs/SLPs/Other Providers*
Includes Certificate of Completion and AOTA CEUs

$20 for Parents/Individuals*
Does NOT include Certificate of Completion and AOTA CEUs

*20% Discount for Paid Subscribers

Please register to access the recorded version of the live webinar, even if you are not able to attend live. The final recording and handouts will be made available through STAR Institute's Online Learning site.
Part 2 Coming in August (Date and Time TBA):
'Why Not to Hide Your Autism' is the second part of a two part seminar aimed at practitioners, parents and Autistic people. In this session we will be exploring Autistic Burnout, a concept discussed frequently by the Autistic community and experienced by many Autistic people, but sadly lacking in research to evidence it. 

About the Presenter:
Kieran Rose is a British writer, Public Speaker and former educationalist whose blog, www.theautisticadvocate.com, has been read by over one million people. In the UK, Kieran delivers his own specialist Autism training, consults for multiple different organizations, is Founder and Chair of The Autistic Cooperative (an International network and lobbying group for Autistic Professionals), and is Managing Director of the Social enterprise Infinite Autism, which supports Autistic people and families through funding and partnership working. Kieran is also an executive board member of SLP Neurodiversity Collective, a US-based nonprofit organization of Neurodiverse positive SLTs and OTs. Kieran was diagnosed Autistic in 2003 and is married with three children, two of whom are diagnosed Autistic.
 
Continuing Education Credits:
STAR Institute is an AOTA Approved Provider of continuing education. The assignment of AOTA CEUs does not imply endorsement of specific course content, products, or clinical procedures by AOTA.


AOTA continuing education credit awarded: 1 hour (.1 AOTA CEUs)