Paid Professional Subscribers receive a 20% discount on all monthly webinars
In addition, Subscribers receive:
FREE Unlimited Access to over 70 courses on SPD University including AOTA CEUs (some course exclusions apply)*

Exclusive Access to live treatment sessions mentored by STAR Institute therapists

Lowest Pricing on International 3S Symposium tickets no matter when you purchase

 
February Webinar
Trauma Informed Part 2: Non-Negotiables in Trauma Informed Care -
Learning Through Case Studies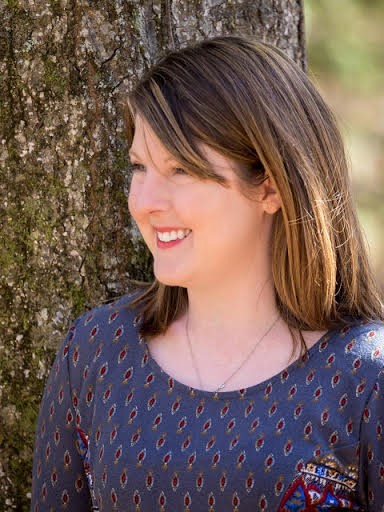 Presented by Rachel Ashcraft, MS, OTR/L, TBRI® Practitioner
Monday, February 24, 2020
12:00-1:00 PM Mountain Time
This webinar will utilize three case studies across settings (Early Intervention, Outpatient, and School System) to illustrate core principles that are always necessary when working with children who have experienced early adversity. Use of "5 Essentials" (Environment, Experience, Expectations, Empowerment, and Empathy) to guide clinical reasoning across settings will be utilized as a guide when pulling from Trauma Informed models.

Learning Objectives:
Recognize models of trauma informed care to invest in further training based on core concepts that are always necessary
Apply essential healthcare considerations to case studies in early intervention, school, and outpatient settings
Identify treatment strategies to ensure felt safety across a variety of contexts including school, early intervention, and outpatient settings
 
This will be presented live via webinar on February 24, 2020 and a recording will be available for later access. When purchased, the link for webinar attendance will be given 24 hours before presentation.
$40 for OTs/SLPs/Other Providers*
Includes Certificate of Completion and AOTA CEUs

$20 for Parents/Individuals*
Does NOT include Certificate of Completion and AOTA CEUs

*20% Discount for Paid Subscribers

Please register to access the recorded version of the live webinar, even if you are not able to attend live. The final recording and handouts will be made available through SPD University.

Who Should Attend?
Occupational Therapists, Physical Therapists, Speech Language Pathologists, Nurses, Counselors, Social Workers, Healthcare Case Managers, Teachers, Parents (Biological, Foster, and Adoptive)
 
About the Presenter:
Rachel Ashcraft is a licensed and registered occupational therapist and TBRI® Practitioner. She received her Master of Science degree in Occupational Therapy from the UAB. Rachel is the clinical supervisor for OT/PT/ and Counseling services at the Hoover location of Child'sPlay Therapy Center. She founded and directs a non-profit, Foster the Future Alabama, with the mission of reducing inequality in access to health and wellness services for children in foster care. She currently serves as President for the Alabama Occupational Therapy Association as well as on the AOTA school of mental health community of practice. She has been at the forefront of the national OT movement towards more trauma informed care across the profession. She has received recognition from both State and National Occupational Therapy Associations for her work with vulnerable children, including receiving the 2018 Emerging & Innovative Practice Award from The American Occupational Therapy Association, Inc.
 
Continuing Education Credits:
STAR Institute for SPD is an AOTA Approved Provider of continuing education. The assignment of AOTA CEUs does not imply endorsement of specific course content, products, or clinical procedures by AOTA.


AOTA continuing education credit awarded: 1 hour (.1 AOTA CEUs)