Paid Professional Subscribers receive a 20% discount on all monthly webinars
In addition, Subscribers receive:
FREE Unlimited Access to over 60 courses on SPD University including AOTA CEUs (Some course exclusions apply)*

Exclusive Access to live treatment sessions mentored by STAR therapists

Lowest Pricing on International 3S Symposium tickets no matter when you purchase

 
January Webinar
Interoception 101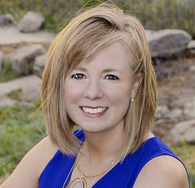 Presented by Carrie Schmitt, OTR/L
Tuesday, January 28, 2020
12:00-1:00 PM Mountain Time
$20 for Parents/Individuals
$40 for OTs/SLPs/Other Providers
(20% Discount for Subscribers)


Please register now to access the recorded version of the live webinar if you are not able to attend live. It will be available through SPD University.
Are you ever curious about how the sensory system contributes to behavior? In this webinar, we explore the sensory system of interoception. This little known sensory system has broad ramifications for understanding human function, particularly emotion. Carrie Schmitt, OTR/L will share a clinical case that led her to question where emotion lives in the sensory system. We will explore interoception from the origins of its definition to the latest research. 

This will be presented live via webinar on January 28, 2020 and a recording will be available for later access. When purchased, the link for webinar attendance will be given 24 hours before presentation.
 
Learning Objectives:
Define the term "interoception"
Give examples of the ways interoception impacts behavior
Identify intervention strategies to incorporate interoceptive awareness into practice

Who Should Attend?
Professionals working young children (e.g. SLPs, OTs, Educators, Early Childhood providers), parents and caregivers.

About the Presenter:
Carolyn "Carrie" Schmitt is a 1996 graduate of the Medical College of Georgia Occupational Therapy program, and is currently pursuing her doctorate of occupational therapy through Boston University.  Her doctoral project is on the topic of interoception. When she is not reading research or completing assignments, she loves serving children and adolescents who are seeking sensory health and wellness. Carrie loves a good book, spending time with family and friends, warm chocolate chip cookies, beaches, and blue skies. As a wife and mother to four children, one of Carrie's favorite things is coaching parents who desire to understand their child's unique, individual strengths and challenges. She is insatiably curious and always grateful for a new perspective. Share your story and questions with her at carrie.schmitt2@spdstar.org.

Continuing Education Credits:
STAR Institute for SPD is an AOTA Approved Provider of continuing education. The assignment of AOTA CEUs does not imply endorsement of specific course content, products, or clinical procedures by AOTA.


AOTA continuing education credit awarded: 1 hour (.1 CEUs)