Paid Professional Subscribers receive a 20% discount on all monthly webinars
In addition, Subscribers receive:
FREE Unlimited Access to over 70 courses on STAR's Online Learning platform including AOTA CEUs (some course exclusions apply)*

Exclusive Access to live treatment sessions mentored by STAR Institute therapists

Lowest Pricing on STAR Sensory Symposium tickets no matter when you purchase

 
November Webinar
An Overview of Interventions for Music Therapy and Sensory Processing Disorder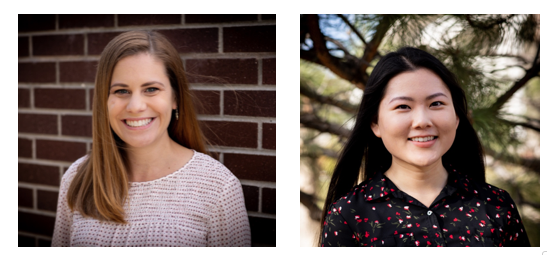 Presented by Kristin Sjoberg, MA, MT-BC and
Becky Lee, MM, MT-BC
Thursday, November 19, 2020
12:00 PM-1:00 PM Mountain Time
This webinar will focus on why music is uniquely beneficial for addressing the goal and need areas of children with disordered Sensory Processing. We will discuss the state of music therapy and SPD research, elements of music, how you can use music with your child or client, and common music therapy and SPD goal areas. We will demonstrate a number of music therapy interventions addressing multiple goal areas, and will introduce instruments that provide sensory feedback.
$40 for OTs/SLPs/Other Providers*
Includes Certificate of Completion and AOTA CEUs

$20 for Parents/Individuals*
Does NOT include Certificate of Completion and AOTA CEUs
*20% Discount for Paid Subscribers

This will be presented live via webinar on November 19, 2020 and a recording will be available for later access through STAR Institute's Online Learning site. Please register to access the recorded version of the live webinar, even if you are not able to attend live.
Learning Objectives:
Recognize the potential use of music therapy in at least 2 different ways with your child or client
Name at least 3 instruments that provide sensory feedback
Recognize how music can be adapted to provide more or less sensory stimulation
Identify at least 3 music therapy interventions for individuals with disordered sensory processing

Who Should Attend:
Both therapists and caregivers of children with disordered sensory processing.

About the Presenters:
Kristin Sjoberg is a lead therapist and internship director at Rehabilitative Rhythms Music Therapy. Additionally, she is a Music Together Within Therapy instructor, a research interventionist with University of Colorado Hospital, and consultant with Denver Public Schools. During her master's program at the University of Iowa, Kristin conducted collaborative research with the audiology and communication sciences and disorders departments. She is passionate about ensuring access to music therapy services for both children in early intervention and students in Colorado schools.
Becky Lee joined Rehabilitative Rhythms in 2018 as a music therapist, supporting individuals with a variety of needs. She completed her clinical training at Professional Child Development Associates where she was trained in the use of the DIR Floortime Model with children and families. Becky completed her master's degree in music therapy from Illinois State University. She is passionate about utilizing family-centered and play-based approaches in her sessions.
 
Continuing Education:
STAR Institute is an AOTA Approved Provider of continuing education. The assignment of AOTA CEUs does not imply endorsement of specific course content, products, or clinical procedures by AOTA.

Course approval ID# 0000000995. This delivery format is offered at .1 AOTA CEUs. Introductory level; Foundational Knowledge and OT Service Delivery.