NEW Social Success Video Course
A Parent's Guide:
Finding Social Success Using A SECRET 

*Must be signed in to view course details. Create an account log-in for free!
---
Join STAR Institute occupational therapists in this on-demand video course, as they provide parents strategies for supporting children on playdates, at the playground, and during parties.
Many parents report that some of their primary challenges are how to support their child for social success. Studies show that some of the most important skills for later success are based on social capacities. Elements like cooperation, self-control, confidence, independence, and communication. These are keys to social and life success. STAR Institute occupational therapist, Vincentia Ferrari, MOT, OTR/L and speech and language pathologist, Carrie Dishlip, MS, SLP-CCC help parents problem solve these challenges by using the framework of A SECRET by Dr. Lucy Jane Miller and Doreit Bialer.
---
Presented By: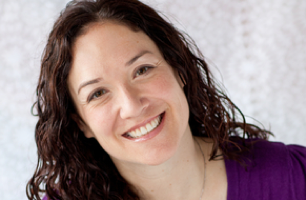 Carrie Dishlip, CCC-SLP
 Carrie received her Master of Science degree in Speech Language Pathology from The     University of Arizona in 2004. Prior to joining STAR Institute, Carrie worked in Southern   California and practiced in several different pediatric settings including a multidisciplinary   SPD clinic, public schools, a hospital-based mental health treatment program, and private   practice clinics.  She served as an Augmentative and Alternative Communication (AAC)   specialist and has experience developing and running social skills programs. Carrie has taken the University of Southern California Advanced Training in Sensory Integrative Dysfunction and is PROMPT trained and Hanen Certified.  She has led professional and parent workshops on social skills and AAC and has run the Hanen It Takes Two to Talk® and PROMPT PARENT/CAREGIVER® workshops.  Carrie loves the outdoors and is excited for all the adventures Colorado has to offer.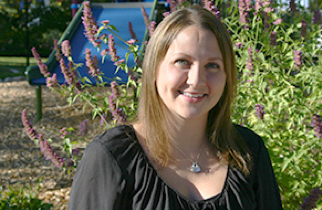 Vincentia Ferrari, MOT, OTR/L 
 Vincentia graduated from West Virginia University in 2007, with a Bachelor's degree in   Human Health & Performance, & a Master's Degree in Occupational Therapy. She has   extensive training in Sensory Processing Disorder treatment including Level 1   Mentorship program with the Star Institute. Vincentia has also received continued   education training in iLs, treating Central Auditory Processing Disorders, SOS   Feeding Approach, NDT approach, licensed Level 2 Therapist in Hippotherapy, &   Handwriting Without Tears. Before joining the STAR team, she worked in outpatient pediatric clinics and contracted through a local school system as well as working in early intervention services through her home state of WV. She presented trainings about Sensory treatment and strategies which included setting up and directing a sensory modality classroom to the school staff. She has used the treatment of hippotherapy and animal-assisted therapy in and outside of the clinic settings. Her dog, Harley is part of their Pet Partner Team.