Pre-Symposium Parent Workshop
Developing Community Supports
STAR Institute has teamed up with local community partners, Sensational Kids Therapy and Occupational Therapy Consulting, for this year's Pre-Symposium Parent Workshop presented by local experts.
The 2019 topic, Developing Community Supports focuses on empowering parents in their ongoing efforts to support their child in everyday interactions with community members. Dr. Dan Shapiro, MD, Developmental-Behavioral Pediatrician and creator of Parent Child Journey, will discuss the role of a developmental pediatrician and how to facilitate a collaborative, effective therapeutic team for your child. Carol Kranowitz, MA, author of the Out-Of-Sync Child series, will provide simple, practical activities to promote regulation that parents can use when out in the community with their child. Kelly Beins, OTR/L, Director of Occupational Therapy Consulting, LLC in Frederick, MD and children's book author will discuss her effective communication strategy – communicating "W.I.S.E.L.Y." –  which empowers parents in their communication with community and family members regarding their child's unique sensory processing needs.
Throughout the day participants will enjoy small group discussions, parent-to-parent networking and an expert panel Q & A. Continental breakfast, snacks and beverages are included with each in-person registration.
The Parent Workshop location is just a 10-minute drive or two short metro stops from the Hyatt Regency Bethesda, where the Symposium will be held November 15-16, 2019.
Attend in person or participate via live-stream from anywhere with internet access!
 
---
2019 Pre-Symposium Parent Workshop Presentations

Out-and-About with the Out-of-Sync Child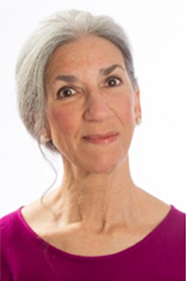 Carol Stock Kranowitz, MA

This presentation will provide sensible suggestions to help parents and caregivers of children with SPD when they are in challenging situations, such as on the playground, at the grocery store and library, or while riding in the car and waiting in line.   
Learning Objectives:
Observe what sensory circumstances may be irritating or enraging your child 
Learn strategies to cope with children's meltdowns
Consider how to integrate children's "self-therapy" into a sensory lifestyle at home and when out and about
As a music, movement, and drama teacher for 25 years (1976-2001), Carol observed many out-of-sync preschoolers. To help them become more competent in their work and play, she began to study sensory processing and sensory integration ("SI") theory. She learned to help identify her young students' needs and to steer them into early intervention. In her writings and workshops, she explains to parents, educators, and other early childhood professionals how sensory issues play out – and provides enjoyable sensory-motor techniques for addressing them at home and school. Carol is best-known for her first book in the "Sync" series, The Out-of-Sync Child.
A graduate of Barnard College, Carol has an M.A. in Education and Human Development from The George Washington University. She is a board member of STAR Institute for Sensory Processing Disorder. She lives in Bethesda, Maryland, and has two wonderful sons and daughters-in-law and five sensational grandchildren. For fun, she plays the cello and, because of a high movement quota, gets at least an hour of exercise every day.
To help families, teachers, and professionals understand SPD in children and adolescents, she has written several books, manuals, and other publications.
 
Communicating WISELY: A Framework for Explaining SPD to the Important People in your Child's Daily Life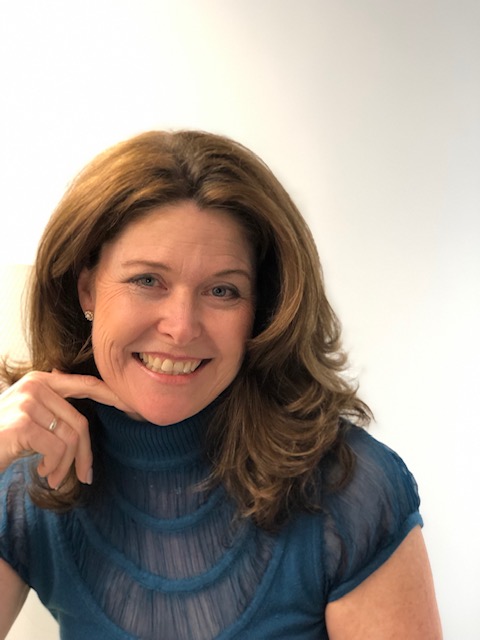 Kelly Beins, OTR/L
What to share and how much to share is a common question among parents of children with SPD, seeking to support their child in every-day situations. Talking to teachers, family members, childcare workers, pediatricians and others can feel confusing, when SPD is something many parents struggle to understand themselves. The "W-I-S-E-L-Y" framework helps caregivers and parents to discern relevant information about their child and to target what and how they share, so they can get the results they want for their child. The concepts of oversharing vs. purposeful sharing as well as learning about various audience types, will be reviewed. Participants will apply the WISELY framework directly to real life scenarios they encounter with their children.
Learning Objectives:
Identify 6 key concepts of the W-I-S-E-L-Y Framework
Apply the W-I-S-E-L-Y Framework to one real-life scenario you encounter with your child
Identify 2 factors that hi light the difference between purposeful sharing and over-sharing in regards to sharing information about your child
List 3 audience types and 3 parent factors that influence communication
Kelly Beins is a seasoned therapist with over 20 years of experience in Occupational Therapy. Kelly approaches her work with an intuitive, empathic, and playful style. Her analytical and goal-oriented nature enable her to help clients make measurable progress. She is warm and personable with a down-to-earth honesty that is appreciated by parents.
Kelly received her BA in Psychology and her Bachelor of Health Sciences in Occupational Therapy from McMaster University in Hamilton, Ontario, Canada. Kelly received her specialty certification in Sensory Integration in 2005, through USC and Western Psychological Services. She has an extensive clinical background combining OT and sensory integration with behavioral health interventions, having worked in residential and community mental health settings with children and adolescents who have severe emotional disabilities. She has provided school-based services for youth with IEPs and has experience in administration, private practice and consulting around use of OT and sensory interventions across the lifespan. Kelly has focused her continuing education in recent years on neuroplasticity as well as interventions for picky eaters and Kelly has presented on various topics related to function at local, state and national levels. Kelly's personal goal with her practice is to continue that ever-changing pursuit of daily life balance as she grows her business and enjoys her life in Frederick, MD with her husband and two daughters.
Functional Assessment and Care Coordination for Children 
Dan Shapiro, M.D.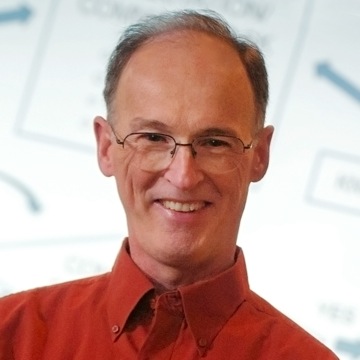 Dr. Shapiro will place childhood sensory differences within the context of comprehensive functional assessment. Understanding a child's whole developmental profile helps explain the source of problem behaviors and situations. This understanding then leads to individualized and effective support. Participants will be invited to share cases to demonstrate how this kind of comprehensive functional description leads directly to effective care and logical case management.
Learning Objectives:
Explain how difficulties with behavior and development are symptoms of underlying problems
Describe these underlying issues using "The Gander," a functional assessment tool
Illustrate how sensory differences coexist in dynamic interplay with other facets of a child's profile
I came from my hometown of East Lansing, Michigan to attend medical school at George Washington University in D.C. My Pediatric Residency training was at Children's Hospital in DC. Then I practiced Pediatric Adolescent Medicine in Silver Spring, Maryland for 13 years before shifting my focus to Developmental and Behavioral Pediatrics. I enjoy seeing children and collaborating with educators at dozens of area schools. I developed the Journey Program and offer this behavior management training group throughout Greater Washington. I am a Fellow of the American Academy of Pediatrics and a member of the Society for Developmental and Behavioral Pediatrics. I am married with 4 children and 2 grandchildren - all wonderfully different. My hobbies include music, reading and floating down the Potomac in a kayak!
 


Who should attend
Parents, caregivers, child care providers, occupational therapists, speech language pathologists, physical therapists, special education teachers, and other individuals seeking a better understanding of Sensory Processing Disorder.
 
Cost



 
Group Discounts
Register 5 or more participants in a group and automatically receive a discount of 20% off tuition fees!
Use the promotional code 3SBETHESDA upon checkout to receive the discount on 5 or more registrations. Both individual and professional rates apply.
If you must register a group separately, please send the names of all participants in your group to education@spdstar.org by November 11, 2019 for each person to receive a partial refund for the 20% discount. All registrations must be received before partial refunds are issued.
Groups must be determined and paid in full before the start of the workshop. Valid for in-person tuition only (online course access not included).
 
Continuing Education


STAR Institute for Sensory Processing Disorder is an AOTA Approved Provider of Continuing Education. The assignment of AOTA CEUs does not imply endorsement of specific course content, products, or clinical procedures by AOTA.
AOTA continuing education credit awarded: 4.5 Hours (.45 AOTA CEU)
*Continuing Education credits through any other associations will not be provided. Please check with your association to inquire about receiving credit for attending this program.
 


Thank you to our Sponsors!
Community Partners
    
Silver Sponsors
Bronze Sponsor


Pre-Symposium Parent Workshop Sponsorship Opportunities
Parent Workshop sponsors directly help local families in need by connecting them with other parents, providers, and resources they so desperately need. Each sponsorship covers tuition for low-income parents/caregivers to attend the workshop in person or have access to the online version.
Why should I become an Sponsor?
Costs are affordable and each sponsor level offers a way to gain interest of attendees
Expand your customer base, gain exposure for your organization and increase brand recognition
Increase visibility and exposure for your products and services to our highly targeted audience of parents and caregivers of children living with SPD and related conditions

Parent Workshop Scholarship Opportunities
This fund gives families the opportunity to attend the Pre-Symposium Parent Workshop either in person or via live-stream. Individuals are welcome to apply for both the in-person and live-stream scholarships, but please note that winners of the in-person scholarship will not be eligible for the live-stream scholarship. This scholarship does not cover the cost of airfare, lodging, meals, or attendance to any other Symposium event.
Practicing Occupational Therapists, other treating professionals, and OT students are not eligible to receive the Parent Workshop Scholarship.
 
Applications for the Parent Workshop Scholarship are now closed. 
Congratulations to our 2019 recipients!
Michelle Adelman
Sarah Amos
Deanna Carroll
Gabriela Flores
Tina Jih
Jessica Newman
Imtiaz Pirmohamed
Ashley Stone