SOS Feeding Parent Workshop
When Children Won't Eat
(and how to help!)
Parent/Caregiver Feeding Workshop
December 6, 2018
6:30 PM-8:00 PM
The focus of this Workshop will be helping Parents and Caregivers understand how complicated feeding/eating is, why children may struggle to eat, and how to help children to eat better. This Workshop will teach Parents and Caregivers about the foundational skills needed for eating. Then practical strategies will be given so Parents and Caregivers can help their children learn to have a lifelong healthy relationship with food. This Workshop will be addressing common feeding issues often seen in young children, to struggles that "picky eaters" may have, and the challenges of the "problem feeder."
 
Location:
Bethesda Hospital East
2815 S. Seacrest Blvd
Boynton Beach, FL 33435
 
Cost:
$10 per person (or per 2-person family)
Registration fee includes materials and refreshments.
 
Who Should Attend:
Parents and Caregivers with typically developing children as well as those with Feeding Difficulties. This includes parents, step-parents, grandparents, daycare providers, preschool staff, grade school staff, and other interested and involved adults.
 
Objectives:
Upon completion of the workshop, participants will be able to:
Identify the major reasons why children won't eat
Outline the necessary developmental skills for feeding
Implement at least 3 strategies to improve a child's eating and mealtime participation.
Presenter: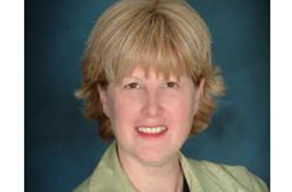 Kay A. Toomey, Ph.D.
Pediatric Psychologist; President of Toomey & Associates, Inc.; Clinical Supervisor,
The Feeding Clinic at STAR Institute for Sensory Processing Disorder
 
Dr. Toomey is a Pediatric Psychologist who has worked with children who don't eat for almost 30 years. She has developed the SOS Approach to Feeding as a family centered program for assessing and treating children with feeding problems. Dr. Toomey speaks nationally and internationally about her approach. She also acts as a consultant to Gerber Products. Dr. Toomey helped to form The Children's Hospital – Denver's Pediatric Oral Feeding Clinic, as well as the Rose Medical Center's Pediatric Feeding Center. Dr. Toomey co-chaired the Pediatric Therapy Services Department at Rose Medical Center prior to entering private practice. Dr. Toomey is currently the President of Toomey & Associates, Inc., as well as the Clinical Director of SOS Feeding Solutions at STAR Institute for Sensory Processing Disorder with Dr. Lucy Jane Miller.