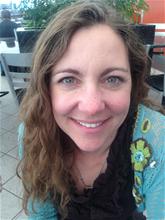 Renee Allen, MS, OTR/L
Renee has practiced pediatric occupational therapy since receiving her Master's Degree from Boston University in 2000. Her professional experiences include working in Early Intervention, working with the deaf/blind student population at Perkin's School for the Blind in Boston, and working in two private sensory clinics. She worked at the STAR Institute from 2008-2011. Currently, she treats children 0-6 in their homes or in her small private home clinic. She is Sensory Integration and Praxis Test (SIPT) trained and holds an intermediate certification in the DIR /Floortime Model. She spends her free time hiking, skiing and enjoying Colorado with her husband and two children.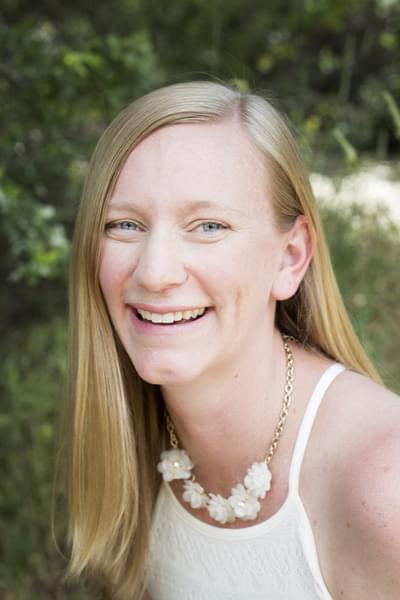 Robyn C. Chu, MOT, OTR/L
Robyn is founder and director of Growing Healthy Children Therapy Services, located in El Dorado County, California. She brings over 11 years of diverse clinical experience and a passion for helping others. Robyn began her career at Shriners Hospital for Children in Sacramento, and later became the Lead Occupational Therapist for the El Dorado County Office of Education. She has advanced training in Sensory Integration Therapy, completing mentorships and fellowships with Dr. Lucy Jane Miller at STAR Institute in Colorado.
​Robyn has been working in the California school system for 14 years, both working directly for the office of education and as a subcontractor. Growing Healthy Children Therapy Services contracts into over 20 school districts and charter schools. Robyn oversees the school-based services provided by 40 therapists, including occupational therapists, physical therapists, assistive technology specialists, and speech and language pathologists.
Robyn has spent the last 8 years of her career dedicated to growing her private practice, which is now includes a state-of-the-art, multi-disciplinary therapy practice nestled on 3.5 acres in the Sierra Nevada Foothills and a satellite location in Davis. She has also serves as a Private Practice Consultant, supporting other growing therapy practices. As the director of Growing Healthy Children, Robyn has supported many families from around the world and mentored therapists across California. Over the years, Robyn has taught workshops to parents, teachers, and therapists and has guest-lectured at universities. She helped standardize the Miller Functional and Participation Scales, the GOAL assessment, and is now working on the SP3D. She also serves as a consultant for research teams at UCSF and Stanford. Robyn recently published a set of 10 Sensory Motor Activity Books to support families and therapists around the world. She also developed "The Gardening Game: A Learn and Grow Kit for OT" in order to encourage motor development and social skills.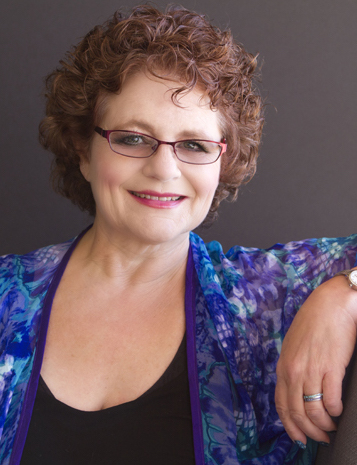 Lucy Jane Miller, PhD, OTR/L
Founder, STAR Institute

Dr. Miller brings a wealth of research and treatment experience to share with participants, having authored more than 75 articles and two books about SPD and sensory issues. Her nine norm-referenced scales include: Miller Assessment for Preschoolers, Japanese Miller Assessment for Preschoolers, First STEP, Primer Paso, Toddler and Infant Motor Evaluation, Leiter International Performance Scale-Revised, Stoelting-Brief Intelligence Scale, Short Sensory Profile, and Miller Function and Participation scale, the Goal-Oriented Assessment of Life-Skills and the Sensory Processing Three Dimensions (SP-3D). She has received the Award of Merit, the highest award given by the American Occupational Therapy Foundation, and the Martin Luther King Jr., Humanitarian Award by the State of Colorado.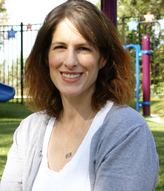 Mim Ochsenbein, MSW, OTR/L
Director of Education & Occupational Therapist, STAR Institute for SPD
Mim Ochsenbein, MSW, OTR/L has been a practicing pediatric occupational therapist for over 20 years. She received advanced training in sensory integration (SIPT certification), listening therapy (Therapeutic Listening), feeding therapy (SOS) and infant massage (CIMI). Mim's work with children and youth has occurred in a variety of settings including early intervention, school based, clinic based, mental health and private practice. She received her MSW in 2012 with an emphasis in non-profit management. Mim's work as a social worker has included case management, program development, and program management. She has taught both graduate level and professional continuing education courses since 2013.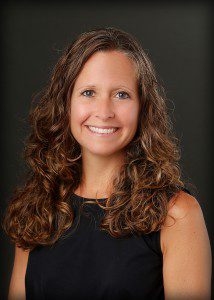 Michele Parkins, MS, OTR
Michele Parkins is an Occupational Therapist specializing in working with children and families with Sensory Processing and Integration Disorder and challenges in social emotional development at her practice Great Kids Place in New Jersey. Michele is faculty of STAR (Sensory Therapies and Research) Institute. She is also SIPT certified. Michele advocates for all children and families impacted by Sensory Processing and Integration Disorder to help them and others to understand the impact of this disorder on social emotional functioning. She has embarked on a journey to learn more to support children and families by engaging in Certification in Infant and Early Childhood Mental Health at Montclair State University. She is DIR certified and is faculty of Profectum Foundation where she educates therapists all over the world on social-emotional development and the DIR model. Continuing her advocacy work, Michele is very active on social media and blogs about the impact of sensory processing challenges on regulation, relationships, and social emotional capacities. She also works with local schools and communities to create spaces for sensory lifestyles so all kids can benefit from enhanced sensory motor experiences. Michele is also a mother of two children with sensory processing differences. She uses her real life experiences to help her clients better understand the impact of SPD on family dynamics and relationships and the day to day demands of life with sensory processing differences.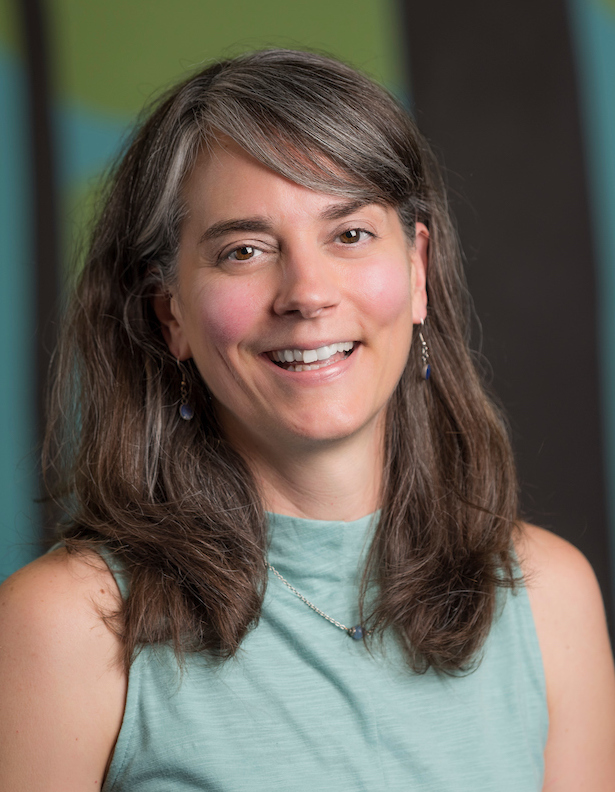 Lisa Porter, PhD, OTD, OTR/L
Lisa received her master's degree in Occupational Therapy from Rockhurst University in 1994, and a doctorate in Occupational Therapy from Rocky Mountain University of Health Professions in 2017. She will complete her PhD in Pediatric Science in 2020. Lisa is a faculty member of STAR Institute in Denver, Colorado where she travels frequently to mentor experienced therapists. She is passionate about learning, mentoring, listening to families' stories, and playing! 
Lisa specializes in sensory and relationship-based therapy. She holds certifications in Sensory Integration, DIR/Floortime, and Yoga Calm. Lisa has advanced training in the SOS Feeding Approach and Integrated Listening Systems, and training in Interpersonal Neurobiology. 
She is excited about integrating her own research into clinical practice, and creating a knowledgeable and passionate team focused on supporting families as dynamic systems. When she is not working, Lisa enjoys traveling, backpacking, kayaking, reading, and cooking.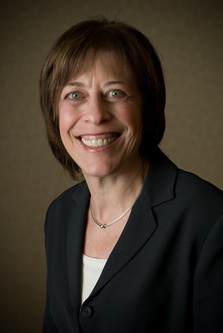 Sarah A. Schoen, PhD, OTR/L
Director of Research, STAR Institute
Dr. Schoen is an occupational therapist with 30 years of clinical experience and a doctorate in occupational therapy from New York University (2001). She completed a two-year post-doctoral fellowship awarded by the Developmental Psychobiology Research Group at the University of Colorado Health Sciences Center, Department of Psychiatry, working with Dr. Lucy Jane Miller. During her fellowship, she was awarded the Developmental Psychology Endowment Grant from the William T Grant foundation to study the Sensory Processing Scales, which she is co-developing and researching with Dr. Miller. Dr. Schoen is currently an Associate Professor at the Rocky Mountain University of Health Professions and has served on multiple doctoral committees.  She also co-developed and teaches the monthly Advanced Mentorship trainings at STAR Institute. She is certified in Neurodevelopmental Treatment and has advanced training in Sensory Integration Therapy, Therapeutic Listening, and assistive technology. Dr. Schoen received the Recognition of Achievement Award from the American Occupational Therapy Association in 1997 and the Virginia Scardina Award of Excellence from the American Occupational Therapy Foundation in 2011.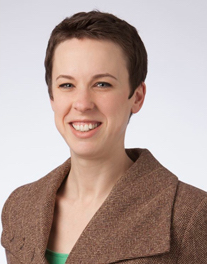 Virginia Spielmann, MSOT
Executive Director, STAR Institute
Virginia is a well-travelled speaker, coach and educator on topics including sensory integration, DIR/Floortime, child development and infant mental health. She has conducted trainings in Kenya, Australia, the Philippines, Vietnam, Hong Kong, and the USA and leads workshops at international conferences.  
Virginia is a founder and former Clinical Director of SPOT (Speech, Physical, and Occupational Therapy) Interdisciplinary Children's Therapy Center in Hong Kong, where she led a large and widely respected inter-disciplinary team.
Virginia obtained her BSc in Occupational Therapy in Oxford England (2002) and her Masters in Occupational Therapy from Mount Mary University, Milwaukee (2018). She is a DIR/Floortime Training Leader and Expert and clinical consultant for the Interdisciplinary Council for Development and Learning (ICDL). Her extensive pediatric experience includes children on the autism spectrum, as well as those with Sensory Processing Disorder, infant mental health issues, children from adopted families and those who have experienced developmental trauma.  
Virginia has considerable post-graduate training, she is certified on the SIPT and is currently completing her Ph.D. in Infant and Early Childhood Development with an emphasis on mental health, with Fielding Graduate University, in Santa Barbara.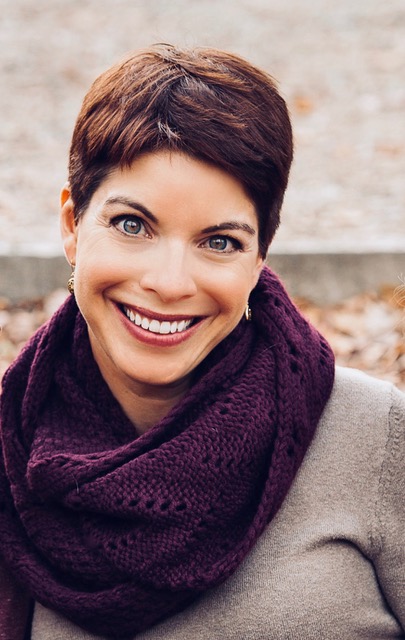 Colleen Cameron Whiting, MS, OTR/L
Colleen has been a practicing school-based occupational therapist since receiving her Master's Degree from Boston University in 2000.  Her expertise lies in the combination of remedial and compensatory supports for children with sensory processing and regulation issues.  Colleen is passionate about the integration of sensory and relational supports for children. As a clinician, she prides herself on being grounded in engagement with a focus on fun and the goal of improving the quality of life for her students. Colleen has a special interest in working with children who have experienced trauma. She has published two articles in research journals regarding trauma and the role of the school-based occupational therapist. She is SIPT and DIR/Floortime certified as well as trained in the use of Integrated Listening Systems. Colleen is a member of the AOTA School Mental Health workgroup and has led multiple professional development trainings on sensory processing for occupational therapists, parents and educators.
---
Our Onsite Level 1 Mentorship Faculty