Register Now! Play for ALL Conference on June 8th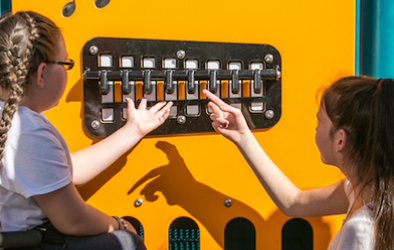 How can we develop more fun and functional parks and play spaces in our communities that enhance social interactions, engagement and enhance quality of life for all users? 
 
Attend the Play for ALL! workshop to learn from experts in Occupational Therapy, Landscape Architecture, Parks and Recreation and others involved with planning, designing and managing play environments how to develop more inclusive and functional play areas for users of ALL ages and ALL abilities.
 
This unique cross-discipline education workshop will share evidence-based learnings you can integrate into your practice. In addition attendees will learn how to build collaborative partnerships and build a plan of action to make a difference in their community.