How I Use Bubbles to Take the Struggle out of Mealtime - for Big Kids & Little Kids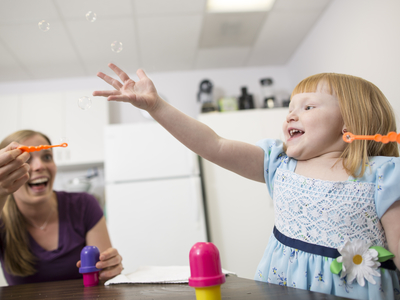 by Lindsay Beckerman, MOT, OTR/L
---
We have been getting asked a lot lately why we use bubbles before our feeding therapy sessions. The short answer is that kids like bubbles a lot more than doing deep breathing exercises.
There are actually several different reasons why we use bubbles. Here are a few of the main reasons:
We know that if we take 5-6 deep breaths, we can decrease our stress hormones (adrenaline), by increasing our endorphins (the 'feel good' chemicals). If we have a lot of adrenaline at mealtime, the adrenaline tells our brain to turn off our appetite. This reaction goes way back to our ancestors. If you are running away from a tiger in the jungle, you don't have time to stop and think about the fact that you missed lunch, you just need to run! Kids who are stressed are also not going to be very interested in eating.
 
Blowing bubbles and other blowing games, are great ways to start working on oral motor skills. We can practice moving our lips, controlling our breath, and using the mirror to watch what our body is doing. Using bubble whistles is also great motivation for children to start putting things in their mouth and figuring out what that feels like.
 
Bubbles are also a pretty fun transition activity. For many of the kids, coming to the table, or mealtime in general, is the hardest part of their day. Transitioning to something that they like is a helpful way to get them to the table. Certainly, some children don't like bubbles. For these kids, we sometimes use pinwheels, blow bubbles with large straws in a bucket of soapy water, or blow cotton balls through a maze with straws. The actual bubbles aren't the key – it is the deep breathing and the fun activity.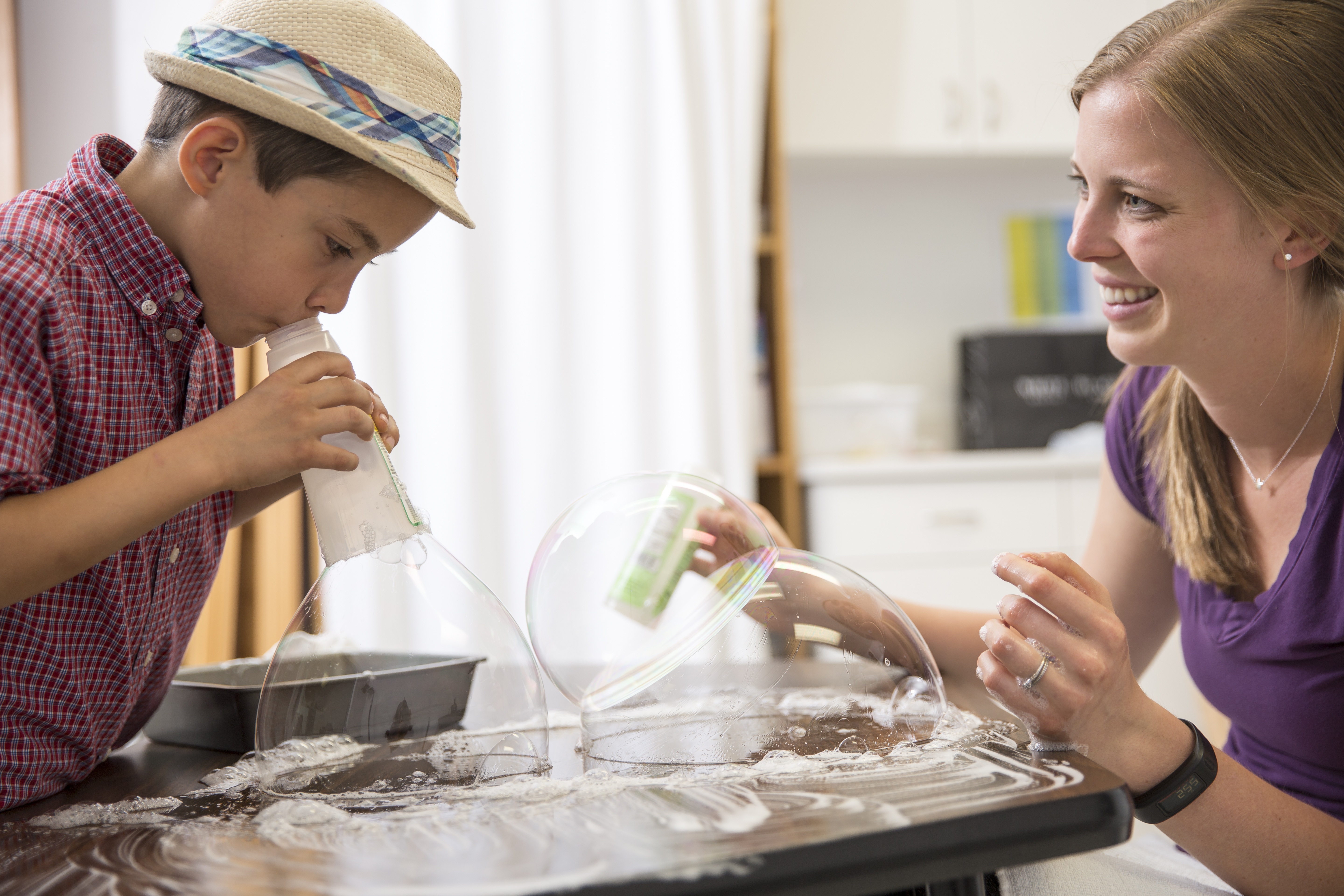 The coolest part of bubbles, is when we do 'big kid' bubbles. We save bottles from sauces and dressings, run them through the dishwasher, then cut off the bottom of the container. This makes a plastic 'tube' that we can use to make giant bubbles.
These bubbles really give us the opportunity to work on breath control, moving slowly and touching wet things. You also get some major deep breathing, in through your nose, out through your mouth, when blowing a giant bubble!
Here is the recipe we use for our 'big kid' bubbles:
In an 8 oz bottle combine:
2 oz glycerine
1 oz dish soap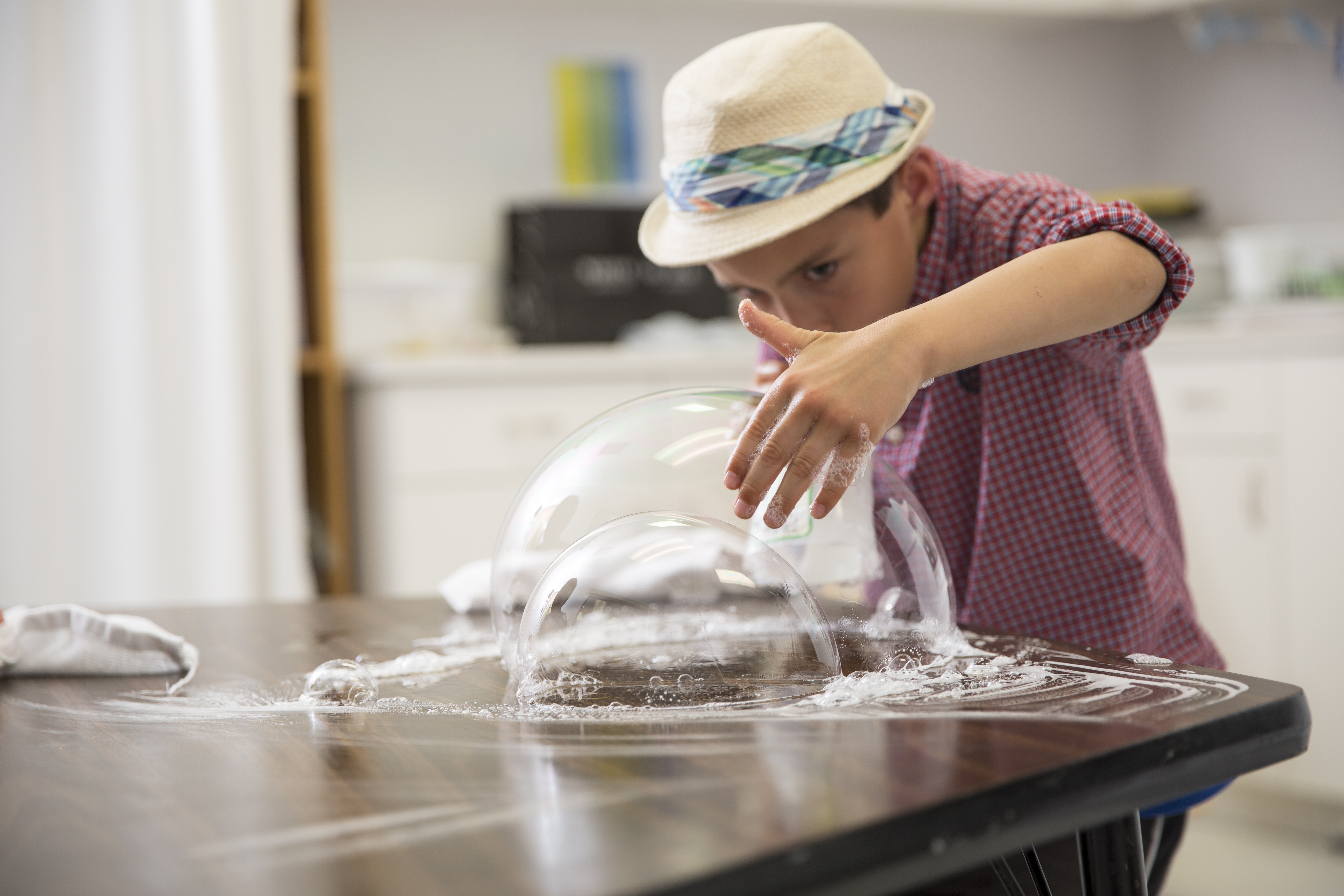 Fill the bottle to the top with water. When you are ready to blow bubbles, you can pour a thin layer of the bubble solution in a bowl or pan. Mixing bowls with a flat bottom or 8x8 baking pans work great!
Dip the cut side of your bubble blower into the bubble solution, then take a deep breath in through your nose. Put the top of the bubble blower to your mouth, then slowly blow out through your mouth. If you get the table super wet with bubble solution, the bubbles will stick on the table. You can also get your hands wet to hold the bubbles or stick your fingers through the bubble. Your bubble will pop if you go too fast, or if your hand or the table isn't wet enough.
Enjoy!
*Information presented in this article is used with written permission from Dr. Kay A. Toomey and is not authorized for copy, use or modification. Copyright SOS Feeding Solutions 2017.
---
Read about more about Picky Eaters vs Problem Feeders
Read about feeding Red Flags
---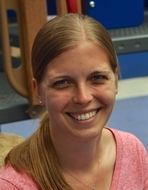 Lindsay Beckerman, MOT, OTR/L - Feeding Specialist 
Lindsay received her Masters in Occupational Therapy from The Ohio State University. During her graduate studies, she received a graduate assistant scholarship where she trained under Dr. Jane Case-Smith in a multidisciplinary Autism diagnostic clinic and collaborated with a special needs preschool to provide OT services embedded within the classroom curriculum. Prior to employment at STAR, Lindsay worked as an occupational therapist at a pediatric psychiatric hospital, working primarily with school aged children with an Autism diagnosis in addition to a psychiatric diagnosis in their residential and school setting and in a sensory-based outpatient clinic. Additionally, she has completed the STAR Institute Intensive Mentorship Program and trained under Kay A. Toomey, PhD using the SOS Approach to Feeding. Lindsay joined the STAR Institute team to work I as part of a multidisciplinary team and to expand her knowledge and clinical reasoning skills with the support of experienced mentors.