Summer Camp Registration is OPEN!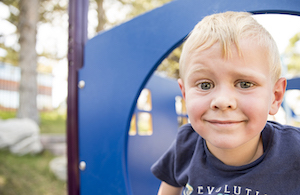 STAR Institute is offering camps for children and adolescents this Summer. Space is limited.
For more information about any group please contact: 
303-221-STAR (7827)
Or email: groups@spdstar.org
---
Bike Riding Camp
IS YOUR CHILD STRUGGLING TO RIDE A BIKE? WE CAN HELP ALL LEVELS!
In this 5-day camp we focus on building your child's confidence on a bike in a fun and low-pressure environment. We use the Strider® learning method and combine it with enjoyable therapist led activities.


May 1-May 29 (Wednesdays)
June 10-14 Mon. - Fri. 
June 17-21 Mon. - Fri.
July 8-12 Mon. - Fri.
July 22-26 Mon. - Fri. 
August 5-9 Mon. - Fri. 
All Bike Camps run 4PM-5PM
Cost: $175 
---
Superhero in Training Summer Camp
Building social confidence through friendships and success!
This immersive camp focuses on naturally building self-esteem and social confidence through play-based themes and "in the moment" lessons.
Group relationships are built through shared interests while social skills are strengthened through multi sensory-based games and play while meeting each child's individual sensory needs. The program is geared for verbal children that have basic peer awareness and would benefit from therapeutic activities to build reciprocal interactions. These positive experiences are foundational building blocks for a child's social development.


Session 1: June 10 – June 21 • Monday-Friday • Ages 3-5 • 9:00– 11:45am
Session 2: July 15 - July 26 • Monday-Friday • Ages 6-8 • 9:00-11:45am
Cost: $960
($150 deposit to hold your spot, balance due when you arrive)
You can mail a check or call with a credit card.
*Developmental Pathways funding available for kids in Community Outreach or Family Support Programs. 
---
The Rebounders
A therapeutic trampolining superhero club!
The Rebounders is a 10 session social club built around superheroes and mini trampolines.The group is run by experienced Occupational Therapists and supports development of social engagement and shared problem solving. At The Rebounders the groupwork parallels what happens on the playground in a safe environment designed to meet every child where they are at and ensure success. Our strengths based approach supports regulation and is designed to improve sensory processing and integration skills. Children ages 4-10 years


Session 1: June 17th-June 28th 
Session 2: July 8th-July 19th 
Monday - Friday 1-2 PM 
Cost: $450
*Developmental Pathways funding available for kids in Community Outreach or Family Support Programs.
---
School Readiness Summer Boot Camp
Working on specific school skills within a fun summer camp environment!
STAR Institute's school readiness program is designed to enhance your child's skills and build on their strengths to prepare them for a school environment. Our goal is to provide a supportive, therapeutic group program that allows your child to build the confidence, self-esteem, self-awareness and maintain the regulation they need to transition to the school setting. 


Session 1: June 24-June 28 and July 7-July 12 (One week break over 4th of July)
Session 2: July 29-August 9
Monday - Friday • 9AM to 11:45AM
Cost: $1,100*
**Developmental Pathways funding available for kids in Community Outreach or Family Support Programs. 
---
Critical Core Group
Building confidence and engagement one dragon at a time!
Children age 12-17 years old are invited to join our Critical Core group. Through fun and fantastical role playing games we will work together to defeat monsters, solve puzzles, build team work and develop social emotional skills.


July 8th-12th 5-day Critical Core Teen Camp
10:00AM to 1:00PM - 3 hours a day
All tweens & teens ages 12 to 17 yrs 
Cost - $450
---
Mighty Masterminds
Based on Superflex® curriculum!
The Superflex® curriculum brings children to Superhero Training Academy where they learn that they each have flexible thinking superhero inside their brains. The Masterminds will use their superflexible powers to take on the challenges that impact social success. This group also works on the concepts of perspective taking and theory of mind using playful lessons, sensory-based activities, and games.


June 11th – July 30th
Every Tuesday 4:15 pm – 5:30 pm
Investment: $650
For children going into grades 3-5
(Age exceptions will be considered, contact Carrie for more information)