My Tween Is Refusing Treatment for Sensory Processing Disorder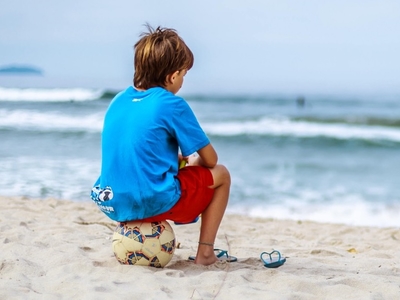 by Meggin
---
We've hit a brick wall in therapy. Our 11-year-old severely needs therapy for his Sensory Processing Disorder (SPD), and his visual tracking disorder. Thanks to preteen angst, he's refusing to go. I watch him as he struggles to read his schoolwork and sloppy handwriting, along with many other SPD beasts that are a part of his daily life. This is uncharted territory for me.
When Jackson was little he loved going to therapy. He had a blast on the swings, playing games, getting messy and all the other fun things that therapy can bring to the table. As he got older though, he became defiant in therapy sessions.  A few months ago, he announced to me that he no longer had SPD or any visual tracking problems so he wouldn't need therapy ever again. I explained to him again that SPD never goes away. He told me that it did because it had happened to him. Apparently, a miracle had occurred in our home! 
My dad wrote Jackson a check as a gift. When we took it to the bank account they asked him to endorse it. I watched as his lips pursed together to form a fish lip kind of expression and his brows furled as he attempted to hold the pen correctly. He proceeded to write his name very painstakingly in print (we won't talk about cursive), and looked up at me with tears in his eyes and said, "My handwriting is horrible." When we got out to the car I told Jackson that there was a great program that we could have him work on to help with his handwriting. He replied, "Maybe someday."
Like many SPD parents, our insurance doesn't acknowledge or cover any therapy for SPD. In cases where it might, there are horribly high deductibles that make therapy incredibly expensive and often times out of reach. That being said, we would make it happen if he would go.  Force him you say? I thought about it! But then reality sets in. He's bluntly told us that if we make him go, he will sit there like a lump on a log. I know it would also consist of meltdowns all the way there and back. The thought of paying a large sum of money out of pocket to have a defiant participant doesn't sound too appealing.
There used to be a time while he was in therapy, that he would struggle and look to his therapist for help. Jackson is a smart kid, he'll only put up with things for so long before he hits a breaking point and will ask to go back, so the wait begins. In the meantime, we're doing our best at home to keep him on the right path, progressing with what we learned from our past intensive program at STAR Institute.
The jury is still out as to whether or not I'm looking forward to the teenage years and SPD.  Teen years are tough enough without any added stressors like SPD.  My past tells me that we'll get through it just fine. We will probably be much wiser parents and human beings because of it.  It's just a new phase of life and one more leg of this SPD journey we're on.
STAR Institute Occupational Therapists Respond
We took a moment to have a few of our Occupational Therapists respond to the issue of a child/adolescent refusing treatment. We hope these suggestions help families around the world.
---
Meggin,
Around the age of pre-puberty, kids start to really identify themselves as "this" or "that." Chances are, he does not want to identify himself as someone who needs help or therapy. He likely wants to be able to identify himself with positive attributes. I get the sense that he is trying to exude confidence and independence, even though they may not come naturally for him. It may be time to shift the focus of intervention for him to help him start identifying what is positive about himself, and not focusing on his challenges, at least for now.
He might really benefit from having an older buddy to spend time with who can help him work on some of the things he is motivated to be better at. This buddy wouldn't need any specific training, just someone who likes him and is willing to spend some time with him, mentoring him and teaching him cool stuff. It could be a neighbor, older cousin, someone from a nearby high school who needs some volunteer hours, or an older child from your church/synagogue/temple, if you have one. It would ideally be someone who would be open to coaching from a therapist who could help direct the interactions in a therapeutic way, without it being "therapy," which clearly has a negative connotation for him right now.
---
Hi Meggin,
I think you bring up an excellent point. Our kiddos who present with SPD grow up and eventually become adults. With this growth comes many changes, emotionally, developmentally, and physically. With the addition of STAR Institute's Adolescent and Adult Program, we are hoping to bring about education and knowledge for these populations of individuals who do not have the same amount of services as our children do.
As a therapist who treats children, adolescents, and adults, I have found that providing a child education and transparency about their strengths and challenges can be the best way to get on the same page with therapy. There are books out there that teach children about SPD so that they can realize they are not alone and exactly what it is that we OTs do. Rachel Schneider just wrote a book titled Sensory Like You intended for preteens addressing this very topic. I would encourage you to give the STAR Adult/Adolescent Program a call. We offer free intake phone calls that may allow you additional strategies to educate you on how to reapproach your son on SPD. He may be happy to hear that STAR Institute now has separate rooms for the "older kids" and that we can offer therapy outside of solely playing in a gym. Our new adult space has modalities such as the Xbox and the Wii to tap into the motivation of the older child. 
I hope you find this information helpful and your son can find a therapist that he can obtain rapport and trust in. I think this will be very useful for him as he continues to grow into adolescence and adulthood.
---
Dear Meggin,
Sometimes with older kids it can actually be good to take a break, especially if they are in the stage where they aren't wanting help anymore. What are some other ways he can get the sensory input that he needs (and benefits from) that he got in therapy? Could he do swimming, karate, horseback riding, football, or other activity that he really loves? Could the time that you would be spending in therapy (and driving to therapy) be spent doing a new family activity that incorporates some of the sensory input that is beneficial (hiking, indoor rock climbing, swimming, fix up projects around the house, etc.)? Breaks from therapy can be a good way to refocus and see where the challenges are, so that when you do go back into therapy, you know what you need to target.
---
If you are looking for SPD treatment for yourself or your child fill out a child or adult intake form now to be treated at STAR Institute Treatment Center or search our Treatment Directory to find services in your area.
For the latest SPD research and strategies attend our 20th International 3S Symposium in Denver, Colorado October 6-7! Learn more.
---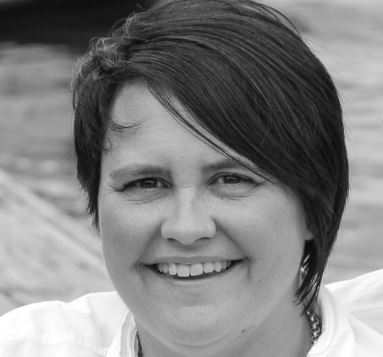 Meggin has recently achieved a long term goal of founding a non-profit organization, Sensational Hope (www.sensationalhope.org), which provides community awareness about SPD in the Kansas City Metro Area. It connects families as well as assists children with SPD in the purchase of needed therapy equipment. Meggin resides in the Kansas City area with her husband of 15 years, Erich, her two sons, Bryce and Jackson, her two furry children (dogs) Chance and Sadie, two Rabbits (Max and Bailey), and last but not least, 10 fish.  Meggin is honored to blog for the STAR Institute and is looking forward to connecting with other SPD families.
---
The content in this article is not intended nor implied to be a substitute for professional clinical advice. The reader should always consult his or her healthcare provider and/or occupational therapist to determine the appropriateness of the information for one's own situation or for any questions regarding a treatment plan.