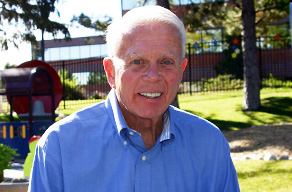 Director of STAR Institute
Dick is the Director of STAR Institute responsible for providing leadership to the Executive team and advocating for collaboration among the three primary centers that represent the cornerstone of the organization. The centers include Treatment, Research and Education focused on Sensory Processing Disorder. He is also accountable to the Founder and Board for day-to-day operations of the Institute.
Prior to joining the STAR Institute, Dick spent twenty-five plus years in the high technology industry in research and development with emphasis on building and leading high performance teams to create and deliver new products and services. As the Senior Vice President of the North American Telecommunications Division of Cap Gemini, Dick and his team built the digital cellular billing system practice from start-up to $100M in annual revenue in just over four years.  He started and managed his own business working primarily with small to medium sized medical practices helping identify and implement expense savings.
Dick has also been very active in working with non-profits and until recently served on two boards, one as Chairman. He has been an advisor to another board during the transition to a full time Executive Director (ED). He is an active member of the Colorado Association of Non-Profits.