2019 3S Symposium Poster Presentations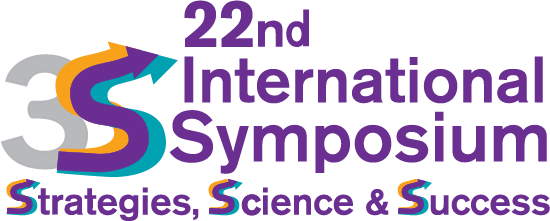 Nov. 15-16, 2019
Bethesda, MD
Pre-Syposium Events Nov. 14, 2019
---
Advanced Pricing Ends Oct. 17th
---
Location & Accommodations:
Hyatt Regency Bethesda
One Bethesda Metro Center
7400 Wisconsin Ave
Bethesda, MD 20814
(301) 657-1234
STAR Institute for SPD is excited to announce, for the first time ever, an opportunity for poster presentations at the 22nd International 3S Symposium!
Guidelines
Poster presentations must be on research or programming with a focus on sensory processing or sensory-motor
Presentations must have at least one author attend both days of the conference (Nov. 15-16, 2019)
Applications must be submitted by July 12, 2019
Perks
Present to 300+ participants and field leaders at the only sensory processing focused conference in the United States
Connect with an interdisciplinary audience of occupational therapists, speech-language pathologists, psychologists, physicians, neuropsychologists, educators, and more!
Network with potential employers, clients, and professional colleagues
Gain recognition as an expert in your topic with acknowledgment in a STAR Institute for SPD's Pro News feature
Chosen presentations will receive one discounted registration to the 3S Symposium at the SUPER Early-bird rate
Counts for 2 units on NBCOT certification renewal
---
Thank you to our 2019 Poster Presenters!
Lauren Andelin
Ingelis Arnsbjerg
Cintia Cortez
Jayna Fischbach
Mollianne Grager
Anna Knox
Minerva Moguel-Gonzalez
Beth. Ohanneson
Mary Kate Riffle
Sarah Schoen
Katherine Walbam
Colleen Whiting
Katherine Williams