STAR Institute Subscription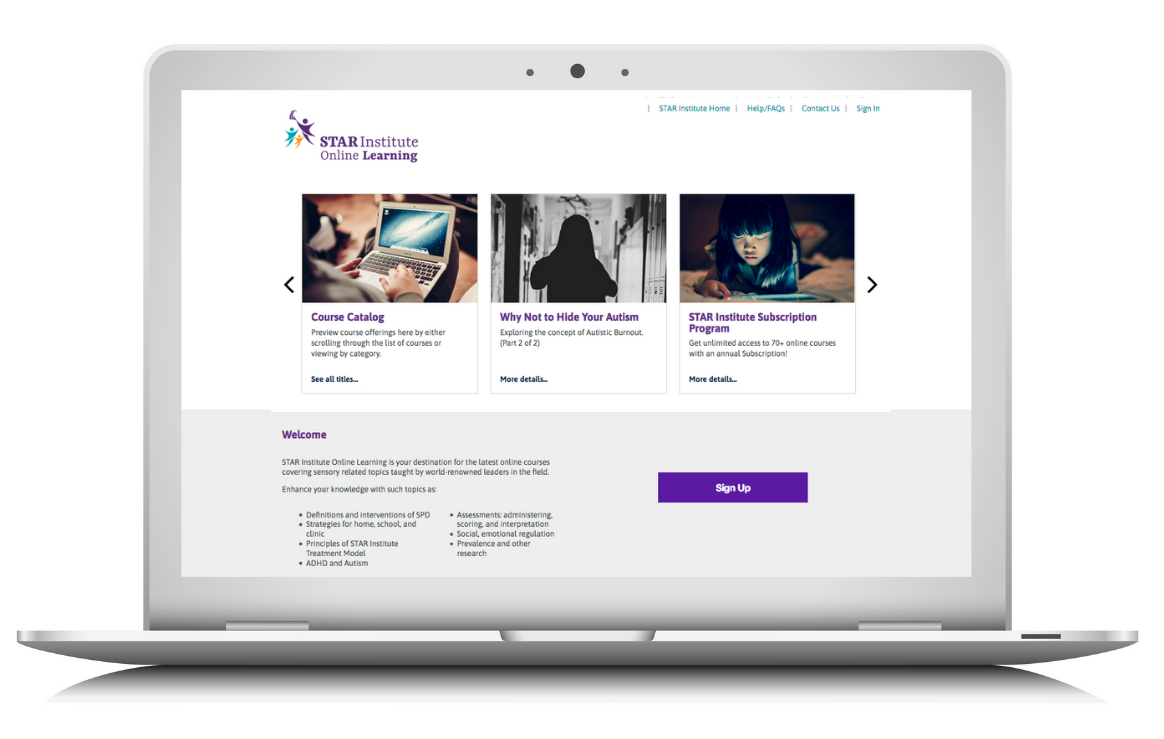 ---
Over 70 STAR Online Learning courses FREE to access for Paid Subscribers*
STOP Paying-Per-Course!
(some course exclusions apply)*
---
Get unlimited access to the best educational content on Sensory Processing Disorder through STAR Institute's Paid Subscription Program. Courses are available 24/7 from anywhere in the world with internet access.
When you purchase a Subscription Plan you gain access to over 70 courses, rather than just receiving a discount like the previous Paid Membership Program. That's great news!
Subscription Types and Benefits:
Parent/Individual Subscription $49 | Annually (No AOTA CEUs)


Professional Subscription $199 | Annually 
(AOTA CEUs Included)


Organization Subscription $945+ | Annually 
(AOTA CEUs Included)
Purchase Professional Subscriptions for multiple employees at a reduced rate
 
Subscribers have all the benefits of Professional Subscriptions*
 
Annual costs:

$945 for up to 5 employees
$1790 for 6 to 10 employees
$3400 for 11 to 20 employees
$4770 for 21 to 30 employees

*Excluded courses for Paid Subscribers: Annual STAR Sensory Symposium, Virtual Summit, monthly featured webinars, M-FUN Assessment courses, GOAL Assessment course, Foundations of Development course, Level 1 Mentorship online content, and School-based Intensive Course online content