SPD Certification Courses
STAR Institute provides clinicians with a unique opportunity to receive ongoing continuing education leading to Certification in Sensory Processing Disorder (SPD ProCert). STAR Institute's intensive training focuses on:
Development of advanced clinical reasoning
Comprehensive sensory-based assessment
Application of the STAR PROCESS treatment model for intervention
Treatment effectiveness research for Sensory Processing Disorder.
Our certification program consists of two levels - SPD ProCert 1 and 2. Each level consists of two courses that must be completed within 3 years.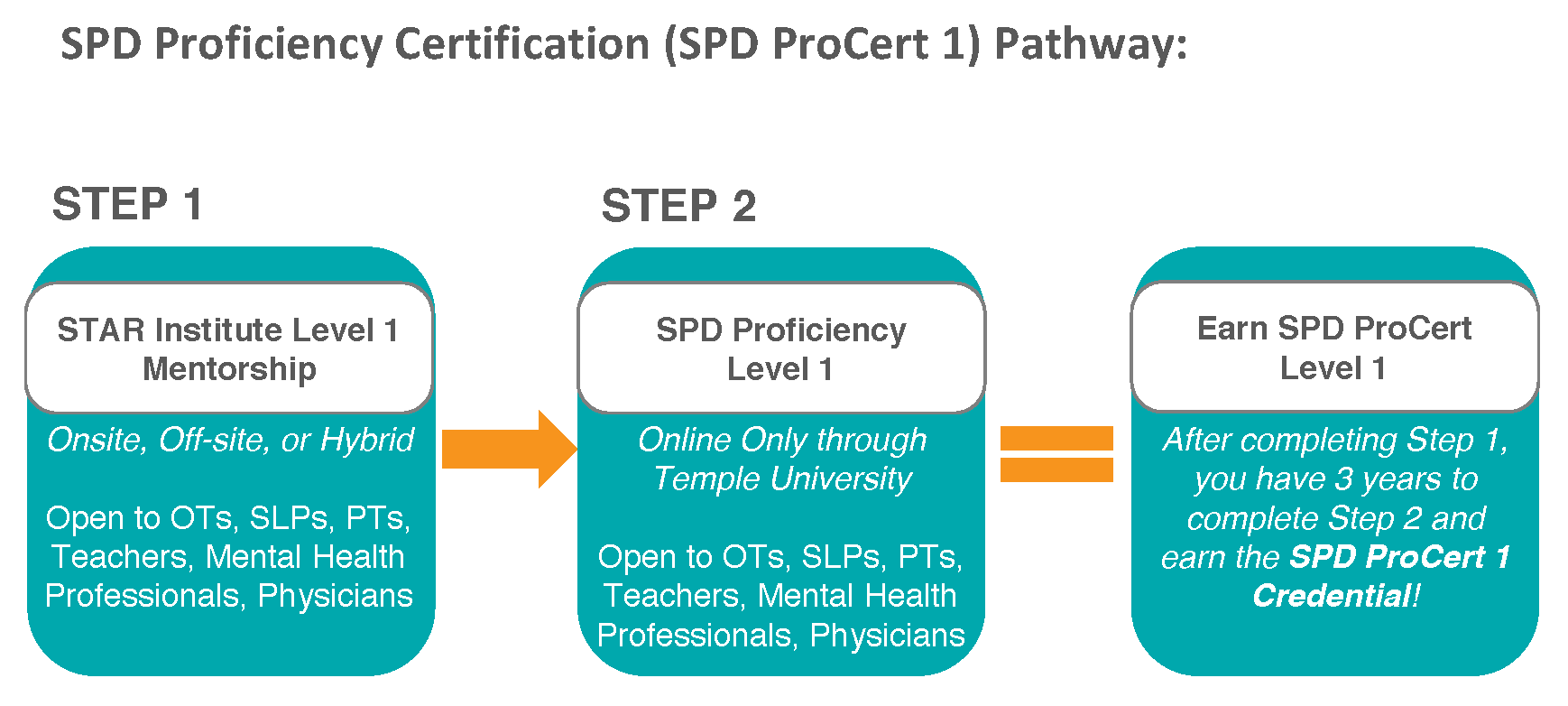 Following completion, participants will receive a Certificate of Completion, an SPD ProCert Badge for display on their website, and a listing as an SPD ProCert professional in our treatment directory.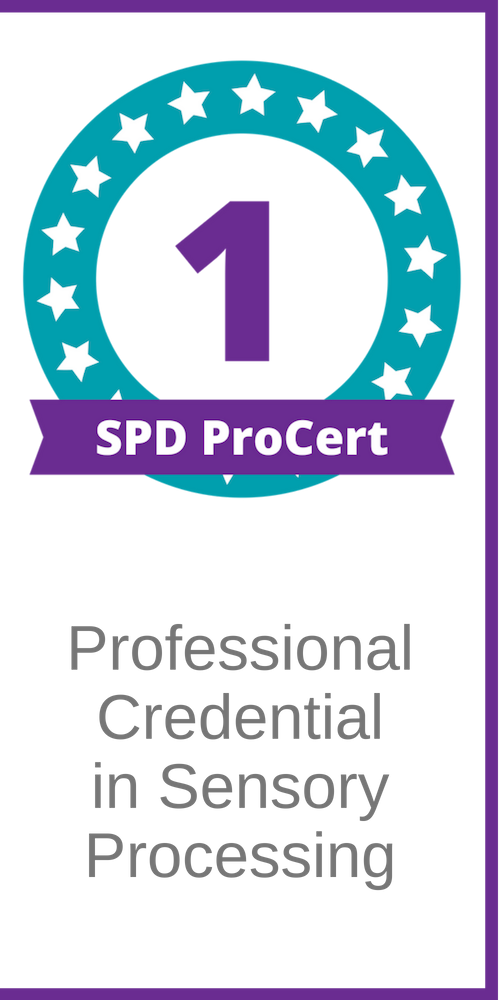 STAR Institute's Level 1 Intensive
Mentorship is a multi-day, in-person
learning experience. Participants learn to
apply clinical reasoning through
live or recorded treatment
observation with support of STAR faculty.

Click here to learn more about the programs

Temple University's Sensory Processing
Disorder Level 1 course is conducted
online over 8 weeks. Students apply
what they've learned about the STAR
Model in daily practice.

Click here to learn more about the program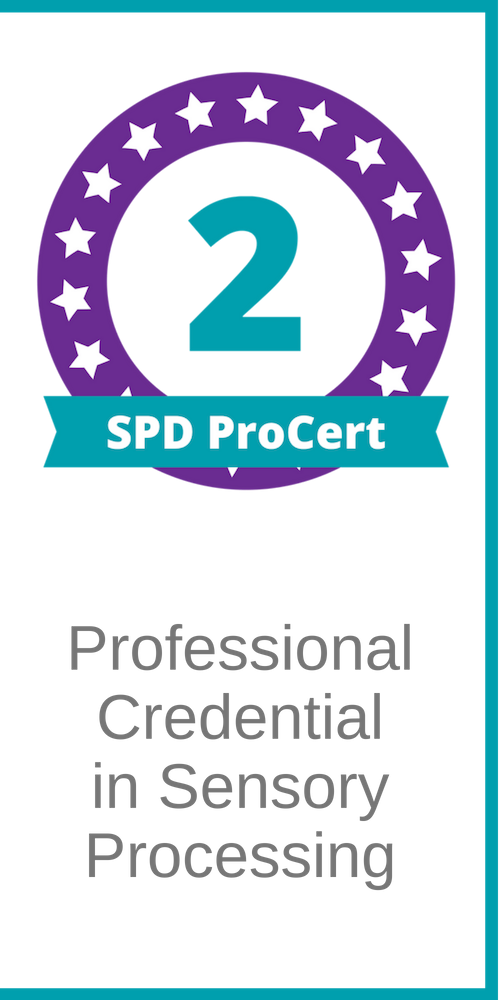 Temple University's Sensory Processing
Disorder Level 2 is conducted online
over 8 weeks. Participants will learn
advanced clinical reasoning skills in the
STAR PROCESS Model in preparation
for intensive mentoring at STAR Institute.

Click here to learn more about the program.

At STAR Institute's Level 2 Intensive
Mentorship, participants will work directly
with a STAR Institute client to refine their
clinical reasoning skills and engage in a
reflective learning process.

Click here to learn more about the program