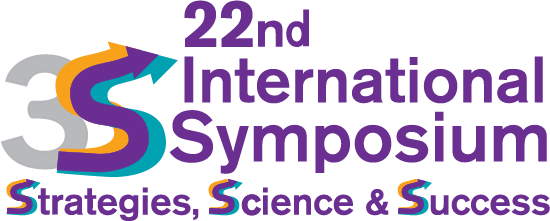 Nov. 15-16, 2019
Bethesda, MD
Pre-Syposium Events Nov. 14, 2019
---
SUPER Early-Bird Ends April 12
---
Location & Accommodations:
Hyatt Regency Bethesda
One Bethesda Metro Center
7400 Wisconsin Ave
Bethesda, MD 20814
(301) 657-1234
Sharon Cermak, EdD, OTR/L, FAOTA

---
Friday, November 15, 2019
---
Putting the Pieces Together: Sensation in Motion
Kim Barthel, OTR/L
9:15 AM-12:15 PM 
Kim Barthel is an International Speaker, Instructor, Clinician and Author from Canada. Kim is an advanced Neuro-Developmental Treatment (NDT) instructor, a teacher of Sensory Integration, Trauma and Attachment theory. An Occupational Therapist with 35+ years experience working around the globe. Owner of her own company, Relationship Matters, Kim trains Professionals and Parents the world over. Kim's special interests include complex behavior, neurobiology, motor control, attachment theory, trauma and mental health. Kim's mission is to support the conscious evolution of the human spirit.
---
Sense of Self: The Central Role of the Vestibular System
Christophe Lopez, PhD
1:30 PM-4:30 PM
Christophe Lopez, PhD is a research scientist at the Laboratory of Sensory and Cognitive Neuroscience from the French National Center for Scientific Research (CNRS). Dr. Lopez is a neuroscientist specialized in the human vestibular system and cortex. His current research focus is the multisensory and vestibular foundations of bodily self-consciousness.
---
Saturday, November 16, 2019
---
Dyspraxia: A Bridge Between Cognition and Action
Sharon Cermak, EdD, OTR/L, FAOTA 
8:45 AM-11:45 AM
Sharon Cermak received her Bachelor of Science degree in Occupational Therapy from The Ohio State University, her Master of Science degree in Occupational Therapy from Boston University, Graduate Program, and her doctoral degree in Special Education at Boston University. Dr. Cermak is renowned for her expertise in Dyspraxia/Developmental Coordination Disorder, a long-standing interest of hers. She co-edited a leading text, "Developmental Coordination Disorders," and more recently served as a member of an NIH Task Force on Childhood Motor Disorders.
---
It's All Connected: Dynamic Relationships in Postural Control
Shelley Mannell, PT 
1:00 PM-4:00 PM
Shelley Mannell is a Physical Therapist with over 30 years' experience serving babies, children and adolescents across a spectrum of neurological and developmental disabilities. She integrates a broad range of clinical skills and research to provide innovative neurobiology-informed treatment of children with movement disorders. Shelley founded HeartSpace Physical Therapy for Children in order to support clients and families as they matured through the lifespan. Shelley began teaching as a clinical faculty member in the Faculty of Rehabilitation Science at McMaster University and remains committed to improving the care for children through clinical research and education. She is a certified children's yoga and meditation facilitator and the co-creator of Dynamic Core for Kids, an evidence-based approach to central stability for children with motor and sensory challenges. Shelley also provides mentoring to therapists world-wide through her online program. As a respected international speaker, Shelley discusses the dynamic systems nature of the development of postural control and its application to assessment and intervention for children with sensory and motor challenges.