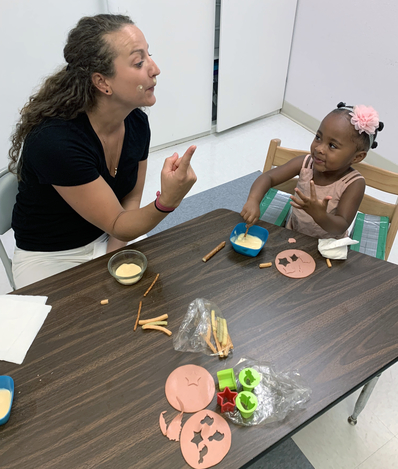 Tuesdays | Sept. 24– Dec. 17th | 9:15-10:45am
Wednesdays | Sept. 25 – Dec. 18th | 4:15-5:45 pm
(Both groups will be off the week of Thanksgiving)
Cost: $195 per group session* (12 sessions) 
*Financial support for Developmental Pathways Families
Children ages 3-5 years
To register email: Marybeth.long@spdstar.org
---
During Feeding Group, children work with a Speech Pathologist and an Occupational Therapist while learning about new foods using the SOS Approach to Feeding.  Parents observe from behind the mirror with a Mental Health Therapist and also receive a didactic lesson during this time.  
Children With Feeding Challenges Have a Hard Time During Meals...
(The following is from a child's perspective) My 'behavior problems' come out because I don't have the skills I need to eat like you. I am not trying to misbehave when I refuse certain foods, have bad manners, or don't listen to you during meals. I'm just trying to avoid eating because it is too hard for me. Research shows that 1 out of 5 kids will struggle with eating at some point between birth and 7 years old. Unfortunately, only about half of us will grow out of our feeding challenges without help.
Feeding Group is for children who experience the following challenges:
I eat less than 20 different foods
I refuse to eat entire categories of food textures or nutrition groups (meats, vegetables, fruits) 
I Cry, Scream, Tantrum, or "fall apart" when new foods are presented or completely refuse
I almost always eat a different set of foods than my family; mealtimes are stressful for my family
I sometimes stop eating a food that I previously liked
I have been described as a "picky eater" at multiple well-child check-ups