Membership for Individuals/Families
Paid Members Enjoy Exclusive Benefits
Only $50 (for one year)*
*Over $200 in value
---
SPD Strategies for Adults - Paid Members Only!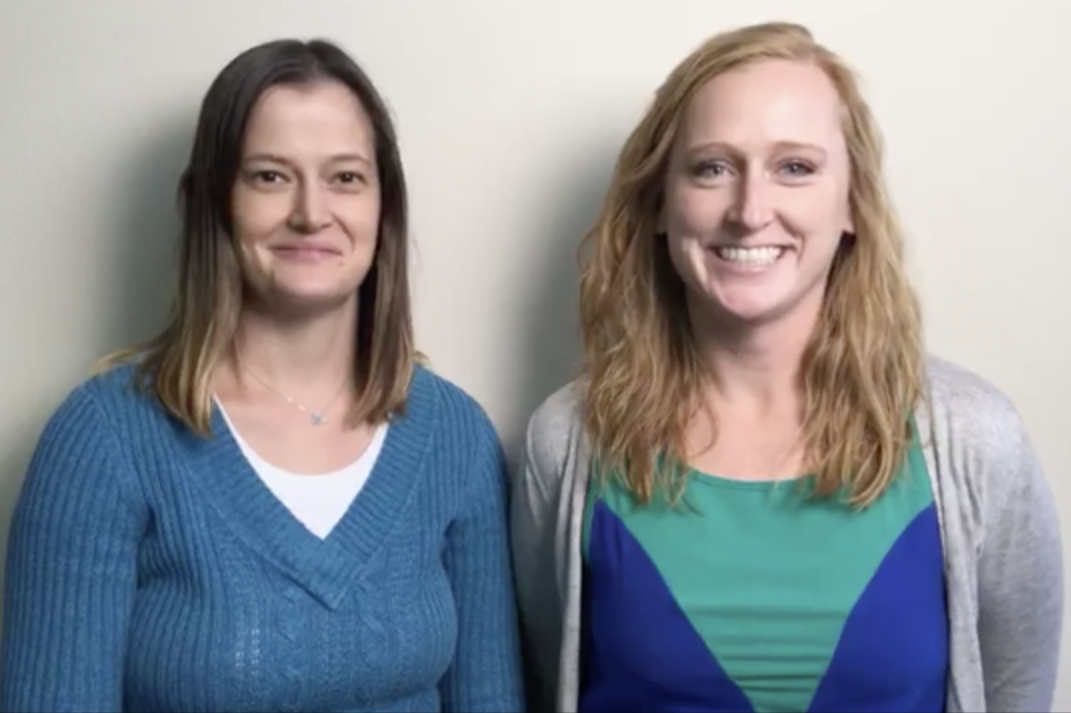 February 19, 2018 • 11:00 am-12:00 pm MST
with Sarah Norris, MS, OTR/L & Carrie Einck, MS, OTR/L
Join Adult SPD specialists Sarah Norris, MS, OTR/L and Carrie Einck, MS, OTR/L for this roundtable discussion on Sensory Processing Disorder (SPD) Strategies for Adults. 

During this live-streamed event they will collaborate and interact with viewers while answering questions. Get your questions answered! Carrie Einck and Sarah Norris have spearheaded STAR Institute's renowned adult and adolescent treatment program. This event is free and exclusive to STAR Institute Paid Individual/Family Members. Become a paid member!
---
We've designed the STAR Institute Individual/Family Paid Membership to support you with the most cutting-edge information and strategies about Sensory Processing Disorder (SPD) and to give you access to a new online community of caregivers and individuals with SPD. For the first time ever, your paid membership will allow you to connect with leaders in the field of SPD with access to our FREE live-streamed Interactive Roundtable Discussions all year long. In these Interactive Roundtable Discussions you be learning directly from STAR Institute Faculty and Staff. Plus, you'll still get the discounts you've come to love year after year. Remember, your membership dues support SPD education and research by helping to raise awareness and find solutions for the millions of children and adults living with SPD worldwide. 
These benefits apply to those joining/renewing between January 15, 2018–present. Valid one year from date of purchase. 

---
The Details of 2018 Membership Benefits:
5% discount at Flaghouse.com 
On any of their 8,000+ items, and no minimum purchase required! Some exceptions may apply

20% discount on SPD University
On ALL SPD online learning programs

Discount on STAR Institute Pre-Symposium Parent Workshop
Special member pricing for live and online participation

FREE Interactive Roundtables - Live and Online
Individual/Family members-only events hosted by STAR Institute founder, faculty, and special guests. Get the schedule!

FREE Online Community access
Weekly input from STAR Institute faculty and staff for Individual/Family members only

Fund SPD Research
Your membership dues help to raise SPD awareness and find solutions for SPD through research.
---
2018 Interactive Roundtable Discussion Topics* - Live-Streamed
SPD Strategies for Adults 
February 19, 2018 • 11:00-12:00 pm MST
Sarah Norris, MS, OTR/L and Carrie Einck, MS, OTR/L 
Interoception – The Hidden Sense: Strategies
May 9, 2018 • Time TBD
Mim Ochsenbein, MSW, OTR/L – STAR Institute Director of Education
ASD, ADHD, and SPD: Understanding the Differences
August 22, 2018 • Time TBD
Dr. Roianne Ahn, PhD – STAR Institute Psychologist
Brain Changes vs. Compensations 
November 7, 2018 • Time TBD
Lucy Jane Miller, PhD, OTR/L, FAOTA – Founder, STAR Institute 
*schedule subject to changes