Pre-Symposium Professional Workshop
---
Moving Beyond One-to-One Intervention
November 14, 2019 | 8 AM - 4:30 PM | Hyatt Regency Bethesda
Learn the keys to creating unique, evidence-based, cost effective groups for children and teens that increase accessibility to therapy while enhancing client outcomes.
Often families come to therapy wanting and needing support in social domains for their child or teen. Therapeutic groups meet this client driven need, are cost effective, efficient and occupationally rich mediums within which to foster change.
STAR Institute has identified key procedural and therapeutic elements to successful outcomes in groups for children and teens. During this workshop, these elements will be explained and their application explored through video examples of STAR Institute signature groups including Bike Camp, Trampoline Group, SuperHero Academy as well as teen centered FUSE Camp and Teen Club. Practical applications and research supporting group effectiveness will be shared.
 
Learning Objectives
Identify aspects of the STAR Frame of Reference that are most relevant to a group model
Acquire the newest research supporting the application of the STAR Frame of Reference to various groups
Describe the application of key therapeutic principles to group interventions
Identify procedural elements needed to support effective groups
Identify group components that support group structure AND individual adaptive responses
Describe motor and social emotional outcomes from participation in groups
 

2019 Pre-Symposium Professional Workshop Speakers
Sarah A. Schoen, PhD, OTR/L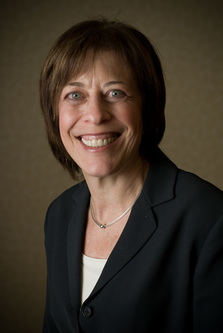 Director of Research, STAR Institute
Dr. Schoen is an occupational therapist with 30 years of clinical experience and a doctorate in occupational therapy from New York University (2001). She completed a two-year post-doctoral fellowship awarded by the Developmental Psychobiology Research Group at the University of Colorado Health Sciences Center, Department of Psychiatry, working with Dr. Lucy Jane Miller. During her fellowship, she was awarded the Developmental Psychology Endowment Grant from the William T Grant foundation to study the Sensory Processing Scales, which she is co-developing and researching with Dr. Miller. Dr. Schoen is currently an Associate Professor at the Rocky Mountain University of Health Professions and has served on multiple doctoral committees.  She also co-developed and teaches the monthly Advanced Mentorship trainings at STAR Institute. She is certified in Neurodevelopmental Treatment and has advanced training in Sensory Integration Therapy, Therapeutic Listening, and assistive technology. Dr. Schoen received the Recognition of Achievement Award from the American Occupational Therapy Association in 1997 and the Virginia Scardina Award of Excellence from the American Occupational Therapy Foundation in 2011.
 
Virginia Spielmann, MSOT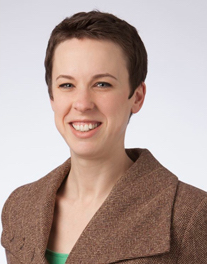 Executive Director, STAR Institute
Virginia is a well-travelled speaker, coach and educator on topics including sensory integration, DIR/Floortime, child development and infant mental health. She has conducted trainings in Kenya, Australia, the Philippines, Vietnam, Hong Kong, and the USA and leads workshops at international conferences.  
Virginia is a founder and former Clinical Director of SPOT (Speech, Physical, and Occupational Therapy) Interdisciplinary Children's Therapy Center in Hong Kong, where she led a large and widely respected inter-disciplinary team.
Virginia obtained her BSc in Occupational Therapy in Oxford England (2002) and her Masters in Occupational Therapy from Mount Mary University, Milwaukee (2018). She is a DIR/Floortime Training Leader and Expert and clinical consultant for the Interdisciplinary Council for Development and Learning (ICDL). Her extensive pediatric experience includes children on the autism spectrum, as well as those with Sensory Processing Disorder, infant mental health issues, children from adopted families and those who have experienced developmental trauma.  
Virginia has considerable post-graduate training, she is certified on the SIPT and is currently completing her Ph.D. in Infant and Early Childhood Development with an emphasis on mental health, with Fielding Graduate University, in Santa Barbara.
 
Mim Ochsenbein, MSW, OTR/L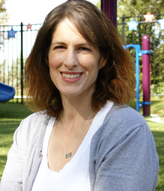 Director of Education & Occupational Therapist, STAR Institute for SPD
Mim Ochsenbein, MSW, OTR/L has been a practicing pediatric occupational therapist for over 20 years. She received advanced training in sensory integration (SIPT certification), listening therapy (Therapeutic Listening), feeding therapy (SOS) and infant massage (CIMI). Mim's work with children and youth has occurred in a variety of settings including early intervention, school based, clinic based, mental health and private practice. She received her MSW in 2012 with an emphasis in non-profit management. Mim's work as a social worker has included case management, program development, and program management. She has taught both graduate level and professional continuing education courses since 2013. 
 
Vincentia Ferrari, MOT, OTR/L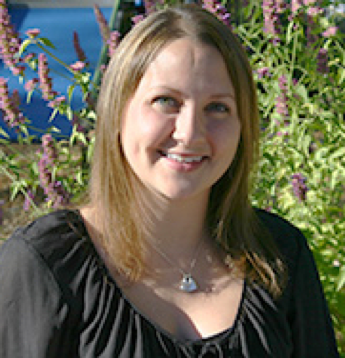 Occupational Therapist/Group Program Coordinator, STAR Institute for SPD
Vincentia graduated from West Virginia University in 2007, with a Bachelor's degree in Human Health & Performance, & a Master's Degree in Occupational Therapy. She has extensive training in Sensory Processing Disorder treatment including Level 1 and Level 2 Mentorship programs with the Star Institute. Vincentia has also received continued education training in iLs, treating Central Auditory Processing Disorders, SOS feeding approach, NDT approach, licensed Level 2 Therapist in Hippotherapy, & Handwriting Without Tears. She also holds a certificate as a DIR/Floortime Therapist. Before joining the STAR team, she worked in outpatient pediatric clinics and contracted through a local school system as well as working in early intervention services through her home state of WV. She presented trainings about Sensory treatment and strategies which included setting up and directing a sensory modality classroom to the school staff. She has used the treatment of hippotherapy and animal-assisted therapy in and outside of the clinic settings. Her dog, Harley, is part of their Pet Partner team.

Who should attend
Occupational therapists, speech language pathologists, physical therapists, special education teachers, psychologists, early intervention specialists, nurses, physicians, mental health professionals and other providers.
 
Cost


 
Group Discounts
Register 5 or more participants in a group and automatically receive a discount of 20% off tuition fees!
Use the promotional code 3SBETHESDA upon checkout to receive the discount on 5 or more registrations. Participants are not required to register at the same rate or for the same symposium days. Both individual and professional rates apply.
If you must register a group separately, please send the names of all participants in your group to education@spdstar.org by November 11, 2019 for each person to receive a partial refund for the 20% discount. All registrations must be received before partial refunds are issued.
Groups must be determined and paid in full before the start of the conference. Valid for in-person tuition only (online course access not included).

Continuing Education



STAR Institute for Sensory Processing Disorder is an AOTA Approved Provider of Continuing Education. The assignment of AOTA CEUs does not imply endorsement of specific course content, products, or clinical procedures by AOTA.
AOTA continuing education credit awarded: 6 Hours (.6 AOTA CEU)
*Continuing Education credits through any other associations will not be provided. Please check with your association to inquire about receiving credit for attending this program.