It starts now and we need your help more than ever!
During the month of October, we are making a massive impact on Sensory Processing Disorder (SPD) by raising awareness across the world and disbanding the myths and misconceptions of this neurological condition. It is SPD Awareness month after all!
Did you know most of the population doesn't even know SPD exists?... and if they do they think it's something only individuals with Autism have.
Let's change this misinformation!
---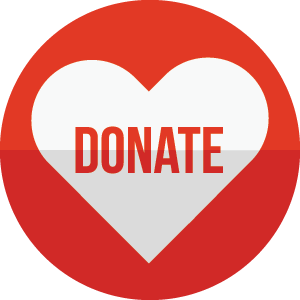 "If you have SPD you also have Autism"
FALSE!
SPD is a neurological condition that anyone can have without any other condition. It is most recognized for affecting people on the autism spectrum and research suggests this is true in as many as 80-95% of ASD cases (Tomcheck and Dunn, 2007).
SPD is also known to coexist with disorders such as ADHD, OCD, and feeding disorders.
It is very important that the world understands the difference between SPD and Autism so that individuals can be correctly diagnosed and treated as early as possible. It is all too common that SPD is misdiagnosed as a behavioral disorder, ADHD, or autism spectrum disorder.
When this misdiagnosis occurs or when no diagnosis occurs, these individuals do not get the treatment they need to understand their bodies and thrive. They struggle in life, often feeling deeply flawed with an out of control body and unable to handle basic daily activities.  This month we will be delivering amazing SPD content that will help educate the world.
To support our campaign follow us on Facebook and watch our LIVE videos, check out our award winning SPD blog, see what we're up to on YouTube or donate to STAR Institute for SPD so we can keep doing what we do!  
AND SHARE, SHARE, SHARE our content with everyone you know!
---
New articles and videos will be posted below throughout the month!
---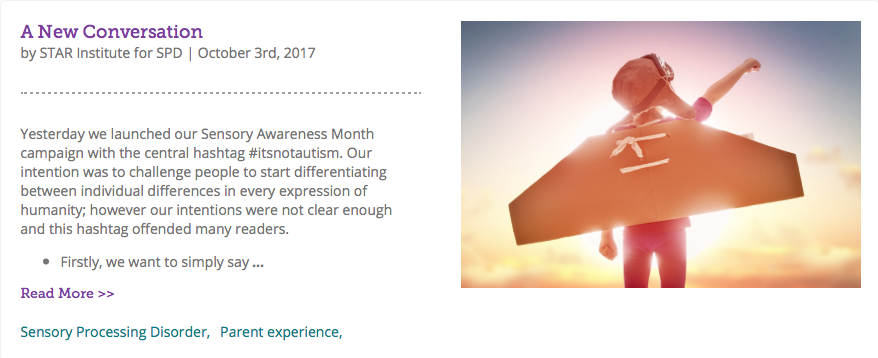 ---