June 2019 Education Newsletter

Subscribe Today and STOP Paying-Per-Course! 
Get unlimited access to the best educational content on Sensory Processing Disorder, with over 60 courses available 24/7 from anywhere in the world with internet access.
OT/SLP Subscription plans also include AOTA/ASHA* CEUs. Subscription plans for organizations are available, which provides access for multiple employees of an organization at a reduced rate.

*ASHA CEUs available for SOS Advanced Courses only.
Working with Families
by Mim Ochsenbein, MSW, OTR/L
While musing on humankind's interconnectedness, the poet John Donne wrote, "No man is an island." This quote and its sentiment have been used by writers, philosophers, academics, and musicians for hundreds of years. And now, you can add occupational therapist to that list. 
Indeed, no man is an island – we all need and rely on others to support us and care for us. This is especially true for pediatric and adolescent clients. When treating pediatric and adolescent populations it is imperative that we recognize the child/adolescent is not our only client. If your work is in Early Intervention, private practice, or outpatient your client is the little human right in front of you and also the parents and caregivers who are with the child day in and day out. If you are working in the school setting or residential facilities (including group homes), your clients include the teachers, aides and care staff. All of these clients need and deserve your direct attention to support the goals and needs that have been identified. No man is an island, no client can be treated in a vacuum. We must thoughtfully, compassionately, and deliberately include parents, caregivers, educators and aides into our treatment clinical reasoning processes. The question we get a lot at STAR Institute is, "HOW do I do that?"
The first step is to determine what the culture of your practice is or is going to be around the inclusion of parents/caregivers. Once you can envision your expectations and what you are comfortable with, you make these expectations known to client families upfront. At STAR Institute, we describe our culture and set expectations during the very first intake call. We explain to potential client families that we have a family-centric treatment model and that we expect parents to not only be in the room as we treat, but to participate in treatment sessions as play partners. This message is repeated in writing in our education packets and in word and deed by our therapists in their first feedback meetings with the families. In the schools, STAR Institute trained OTs apply this same concept to teachers and aides. They make sure that the educators they work with know that collaboration will be often ongoing and that aides are not only welcomed, but expected in treatment sessions.
Another vital part of this picture is making time to meet with caregivers. This is easier said than done, as there are many obstacles to meeting: hectic schedules, productivity demands, billing codes that don't pay for time. There is no question that you need to value meetings in your practice to make them happen, but the return on the investment is tremendous. Making time to connect with caregivers is vital to developing the relationship and alignment that will support carry-over of strategies outside the sessions. This is where the trust is built; where the understanding happens. We use these meetings to update, problem solve, and generally touch base on where the family is in their process. STAR Institute incorporates five to six parent collaboration meetings (including assessment feedback and goal development) into every client's schedule at the outset, and they are not optional. If you are in private practice, you can achieve having built-in meetings by spreading the cost of time over your cost for sessions (increasing the cost per session in small increments to cover the amount of meeting time you would want). If you are in a setting that takes insurance, there are insurance plans and codes (which vary by state and plan) that will pay for some parent education. You can get creative and offer group parent education classes monthly for all new families to provide didactic information that all of your families need (like what is sensory processing, what are the sensory systems, etc.) and save the individualized interactions for later. Finding creative ways to put information online so it is accessible to families is another strategy. Using HIPAA compliant video conferencing is a great way to connect, especially for families that do not live close by or have packed schedules. 
And lastly, we need to address bringing the caregiver into the session as part of the session. It sounds so easy but this is can be a big challenge for many therapists. There is a lot to take into consideration, not the least of which is the therapist recognizing their own feelings about having a parent in the room. Do you feel judged? Do you feel that there are expectations you must fulfill in the session? 
A therapist first must recognize what they are feeling and be able to address it. Next, to make this a successful endeavor, a therapist needs to be able to apply their clinical reasoning moment-to-moment to meet the child's needs as well as the caregiver's. Recognizing a caregiver's learning style, social-emotional functioning, and potential obstacles to participation is vital. The therapist must then develop a comprehensive intervention plan – one that directly meets the child's immediate presenting needs while incorporating supports and strategies to empower the parent as well. Some parents jump right into sessions and relish the role of "play partner." Others may hold back, feeling more comfortable as they watch you engage with their child. If you have set a warm, inviting and supportive culture and expectation that the caregiver will be part of the treatment session, you can be comfortable going at the pace of the caregiver, knowing you are meeting them where they are. 
That said, there are some techniques that you may find helpful in increasing caregiver participation. Creating play scenarios where a caregiver and child can act as a team to build structures or obstacle courses, take on a fictional "bad guy" or strategize together in ways to outwit the therapist in a game is a fantastic strategy. Having a parent act as time keeper, counter, or announcer of starts and finishes is a nice way to ease in a caregiver who may be more comfortable hanging back. At STAR Institute, we often videotape sessions where a caregiver is present and use them at meetings to highlight positive interactions and responses to strategies they attempted, thereby reinforcing their efforts. Whatever strategies work for the caregiver, go with it. During treatment sessions a caregiver can safely practice new skills and techniques, all the while having you there for support. It is up to us to make sure that we give caregivers those opportunities for learning and developing their own tool box for their child. 
It is our hope at STAR Institute that more and more therapists embrace including caregivers into their treatment sessions and working with caregivers as partners and collaborators. We are all pretty good at talking that talk. Now let's see you all strut your stuff as you walk the walk!
Do you want to dive deeper into working with parents and families of your pediatric clients? Don't miss our upcoming July Webinar titled, Parent Coaching: Fostering Meaningful Collaboration Between Clinicians and Families. You can livestream this course on July 17 at 3pm MST or watch the recording at your convenience. AOTA CEUs are available.
---

---
SCERTS Autism Training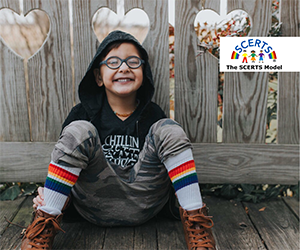 STAR Institute invites you to attend the SCERTS Autism Training, a unique course introducing the SCERTS Framework: a comprehensive, multidisciplinary educational approach designed for children with Autism Spectrum Disorders (ASD).This model is designed to provide guidelines for helping children progress through the stages of becoming a competent social communicator and to provide families and educational teams with the help they may need to feel successful in supporting the child. 
Participants have the option of attending one or more sections of the course. Both parents and professionals are welcome to attend!

---
Top Online Learning Picks
---
Parent Coaching: 
Fostering Meaningful Collaboration Between Clinicians & Families • Live Webinar on July 17th
In this presentation, we delve into the anatomy, architecture and recruitment of the diaphragm and pelvic floor and their relationship to mature postural control. The dynamic systems model continues to prove useful as we explore the connections between anticipatory postural control, continence and interoception. Finally, a practical exploration of 3 components of alignment will serve as a foundation for clinical assessment and treatment of anticipatory postural control. More details
School-based Intensive Online Course
We now offer THREE learning options for School-based Occupational Therapists!
Get started with the foundational online only course TODAY!
Once you've finished the foundational online course sign up for the in-person 2-day course up to one-year later to receive a Certificate of Completion and full CEUs. 
Sign up for the TOTAL PACKAGE that includes both the online and in-person 2-day course. 
Attend both the Online and In-Person components for the best value! More details
Mechanical or Dynamic? An Introduction to Discussing and Disputing Posture Models
Recent advances in pain science and medical research have allowed modern health and wellness practitioners to move beyond the old, "architectural" model of human posture. Kevin Moore will explore the foundations of a new model: a dynamic system built on the tension between seeking out information and retreating from threat. This course was recorded on June 5, 2019. More details
Understanding Telehealth 
Telehealth is a mode of service delivery for occupational therapy services which is becoming more utilized to meet the healthcare needs of a variety of individuals. Jayna Fischbach, PhD will walk participants through the basic regulations for licensure, practice acts, reimbursement, malpractice insurance, and technology requirements for providing telehealth services. Supports and challenges for practitioners providing telehealth services will be reviewed to provide participants a foundation for starting to use telehealth. This course was recorded on May 16, 2019. More details

---
Upcoming Courses
---
Level 1 Intensive Mentorship Program
July 15-19 • Denver, CO | July 19-22 • Los Angeles, CA | August 5-9  • Denver, CO
Working in a small-group setting, participants of STAR Institute's Level 1 Intensive Mentorships learn to apply clinical reasoning through treatment observation, analysis and group processing/supervision with experienced therapists and faculty. Experience active mentoring before, during, and after observed treatment sessions. Sessions are scheduled throughout the year at STAR Institute and various off-site locations. More details
School-based Intensive for Occupational Therapists
June 28-29, 2019 • Mt. Laurel, NJ
This intensive training course supports the clinician to gain an advanced understanding of sensory processing and integration theory, the STAR frame of reference adapted for the schools, evaluation, and various strategies of intervention. Clinicians learn to apply clinical reasoning through lectures, video treatment observation and analysis with experienced STAR faculty. Foundational information is presented via online recordings in advance of the in-person workshop. The course will end with an opportunity for each clinician to develop an action plan to take back to their own practice. More details
Clinical Group Supervision (online)
July 31-August 28, 2019 • 6PM- 7PM (MT)
Sensory-based Occupational Therapists bring their toughest questions and their most complicated cases to this group for clinical supervision and problem solving in a collaborative model. Led by STAR-trained expert clinicians, each group meets for five 1-hour sessions to ask, learn, and grow around their most challenging cases. More details
---
View Our 2019 Education Calendar